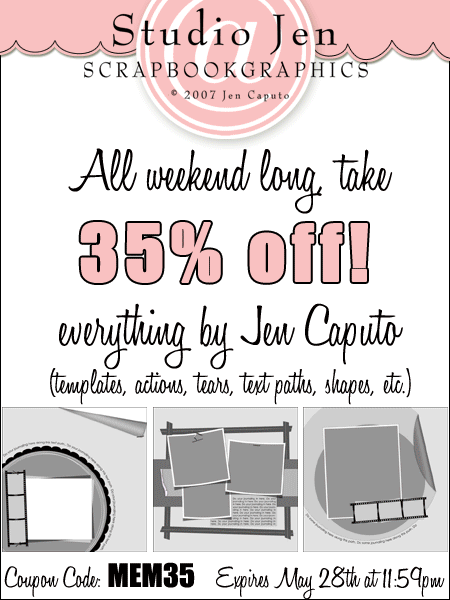 http://scrapbookgraphics.com/xcart/manufacturers.php?manufacturerid=23
This is it, my big let's get ready for summer sale!!! So if you've been holding out waiting to buy something now is the time! Go shop!
Ok not that the first ad wasn't big enough but did you hear about this?!?!?!
I can't begin to tell you how awesome it is to be a darer, see how the ad says "even more surprises", well they are huge, and awesome, and trust me... you want to be a darer!!!! So go apply!!!
Speaking of the dares. Here's the page I did for this weeks.
Credits are here.
If you end up shopping my sale this weekend you should definitely pick up those torn out curled templates. I just LOVE the way they look on pages... and if you buy the 3 pack with the sale you are getting one heck of a bargain!!!