Saturday morning, most people went out to breakfast at La Cueva del Chango. Everyone loved it. (If you ever go to Playa you must have breakfast here. This is the place we ate on Day 2 as well.)
I didn't go though because a handful of us went to get mani/pedi's instead.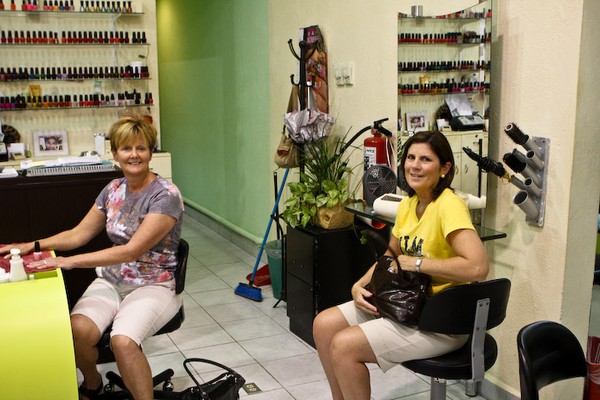 It was 400 pesos for a Spa Pedicure + French Manicure. We went to Pretty Nails in the same complex as the Blockbuster on 10th Ave between Calle 8 and 10.
After that, we all met up at PG's Sandbox to watch the Michigan vs. Purdue game (this game was the reason the wedding was Sunday instead of Saturday)
Here's what the place looked like before we took over.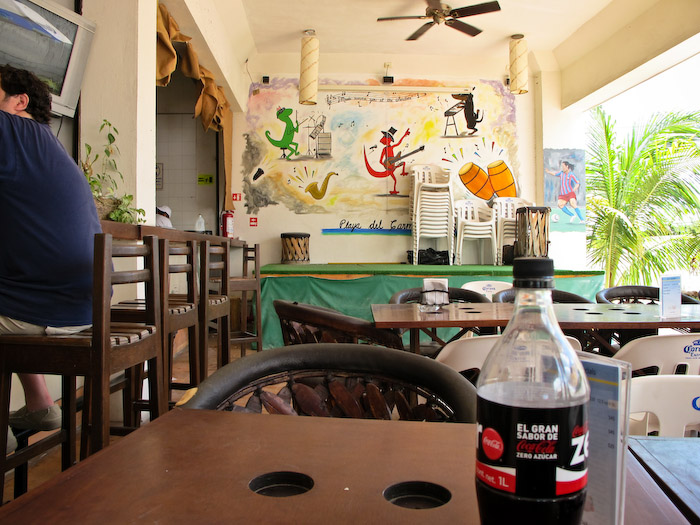 And just after 11am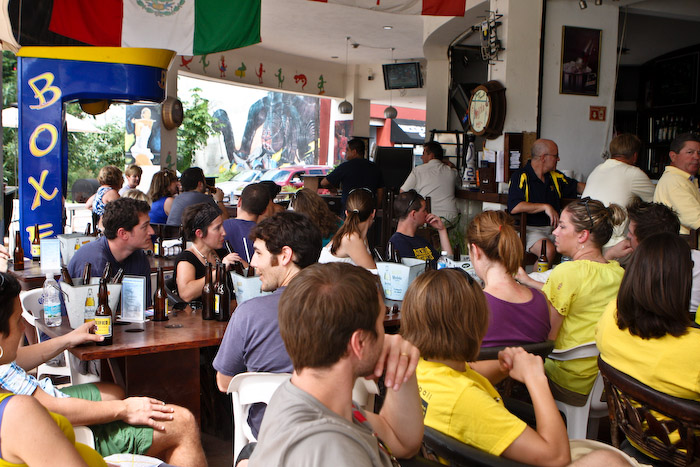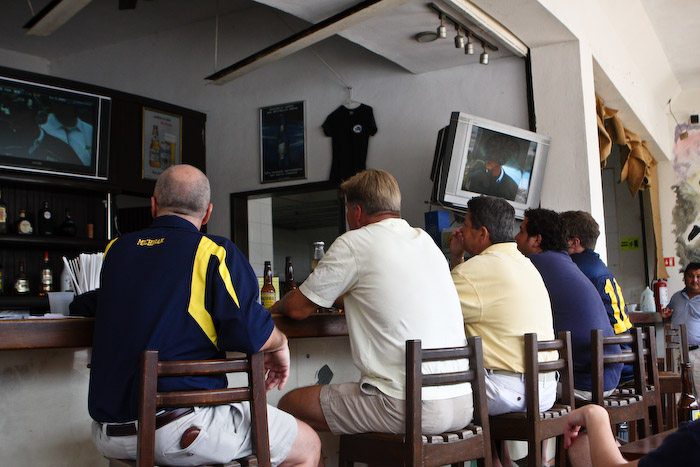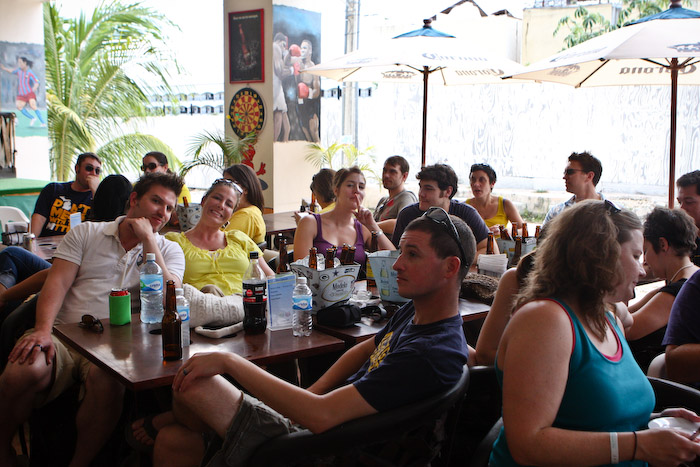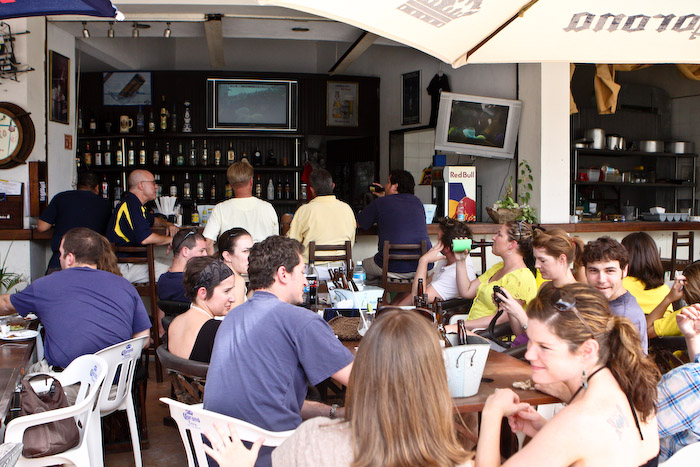 We must have been ordering at least one bucket of pacifico per minute because they actually had to send someone out to buy more!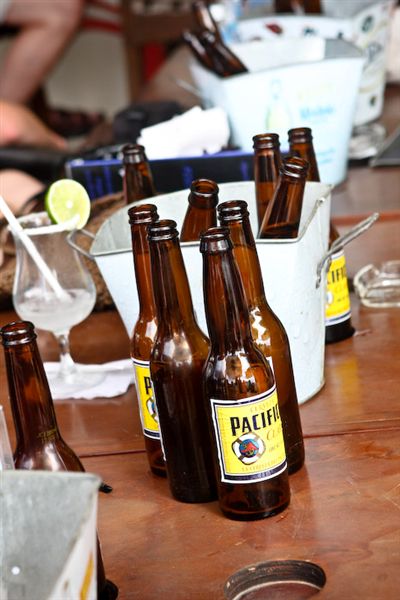 There were lots and lots and lots of shots of tequila to be had (I know I know, just yesterday I was saying how Adam and I don't do shots. But these were tequila, and they were free, and we were in Mexico!!!!)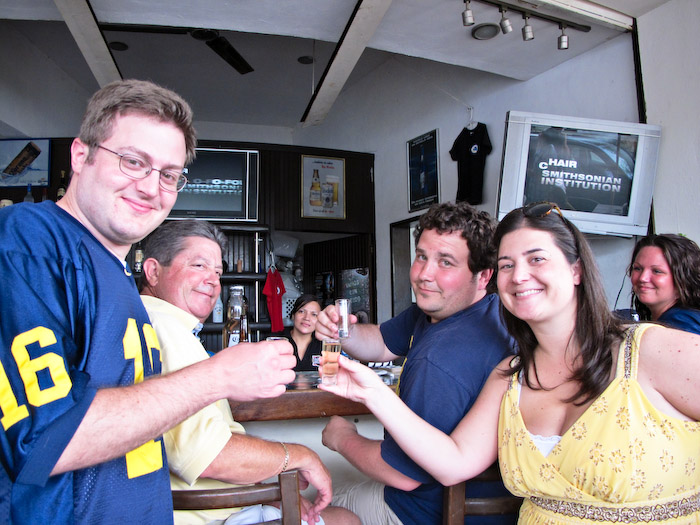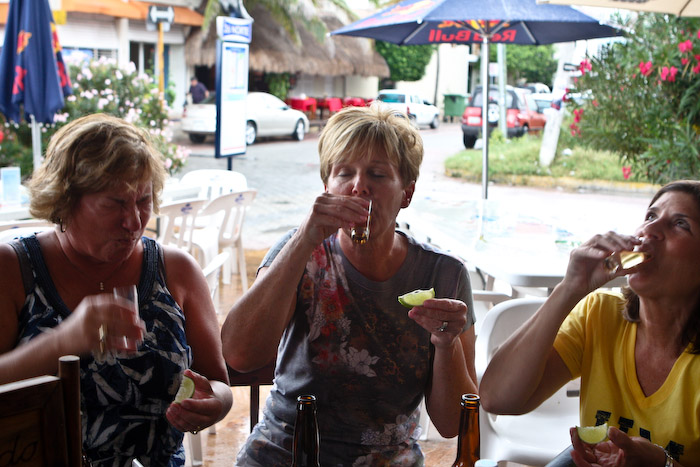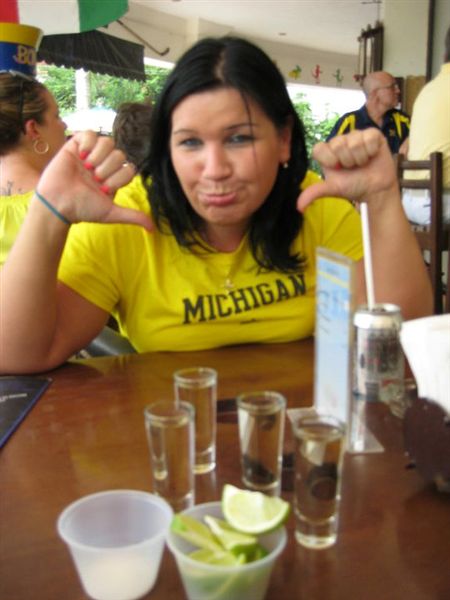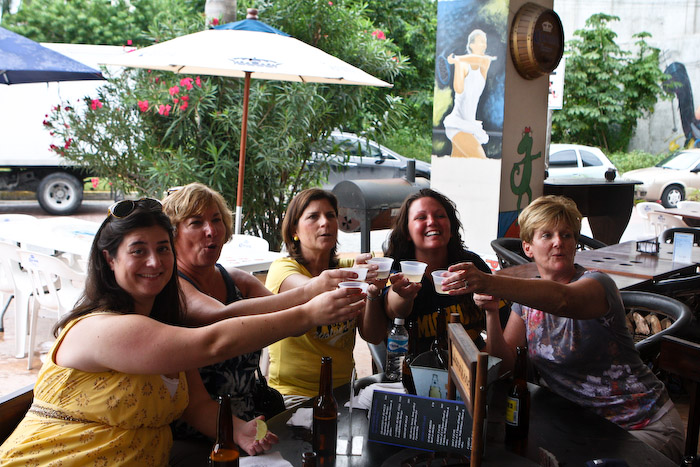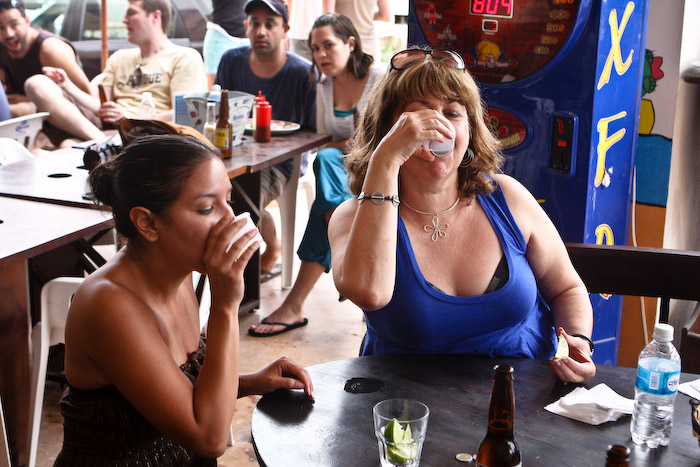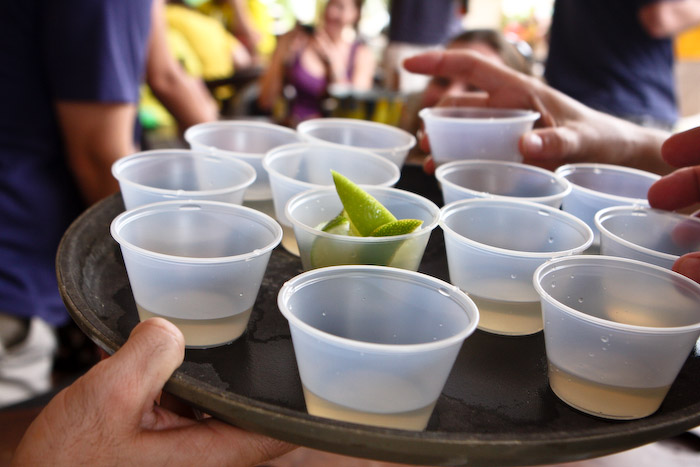 And lots of shrimp tacos and these appetizer platters ordered: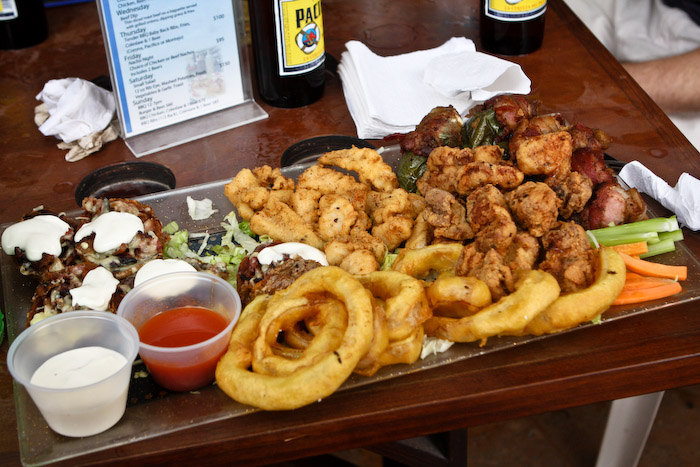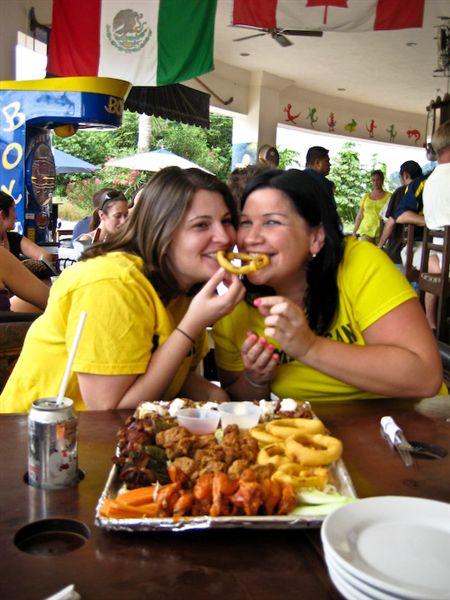 Erin got this large Mudslide like drink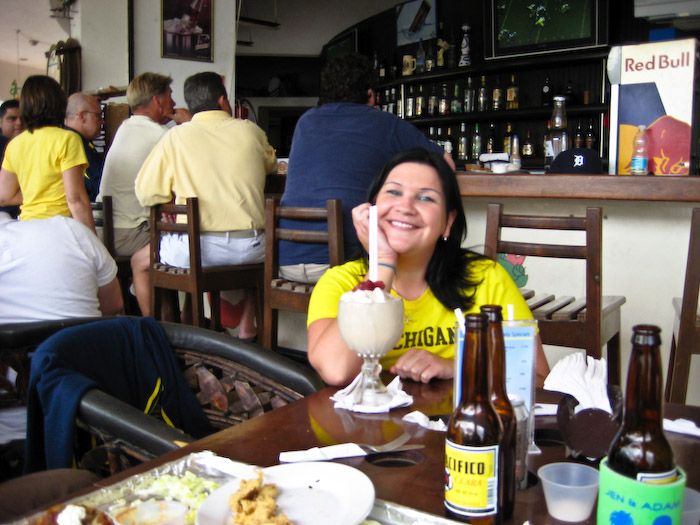 And the results: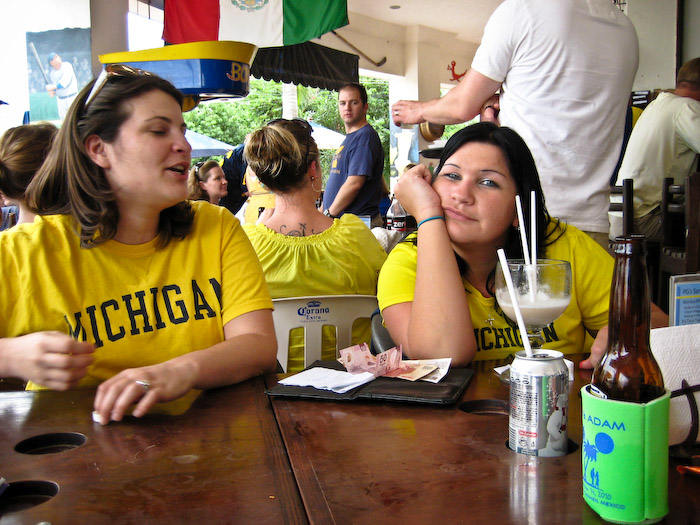 By the time we left, my uncle had traded his michigan cap to the bartender for a hat and local firefighters T-shirt. My dad and his friend Chris (the blonde guy in some of these pictures) were both Dearborn Firefighters for 30 years so they bought shirts as well.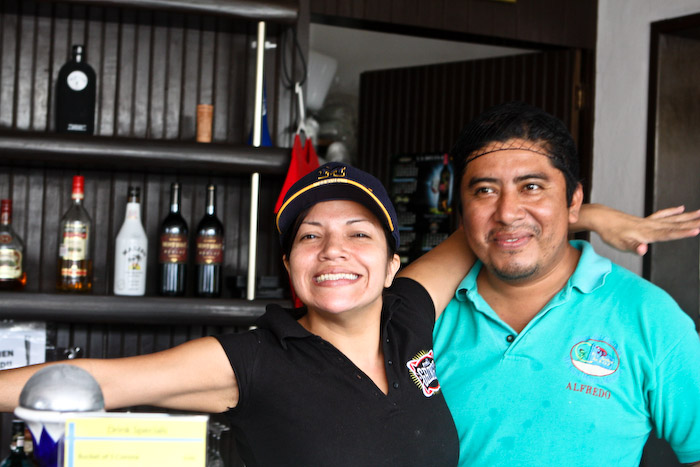 The funny thing is, we had the rehearsal dinner with the open bar on Friday so that people would have a day off to recover before the wedding. The folks at PG's made sure that didn't happen though as 44 drunk people wandered down 5th stopping for more drinks, shopping, and chatting with the locals.
Isn't that right dustin?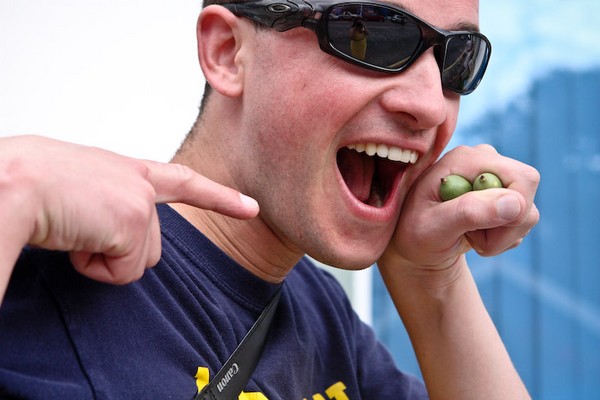 We walked all the way back to Casa Chaac from PG's which probably took about 2 hours after the stops, the trying to find people who ducked into stores, the spying my aunt and uncle doing more shots of tequila inside a jewelry store, etc...
When we got back we were all covered in sweat so we jumped in the pool and made more drinks of course.
Tonight was the night we were going to cook all the fish they caught deep sea fishing. Our friend, Nick, is a chef so he volunteered to cook it up and anyone who wanted was invited over to eat it.
Nick was head chef, and my dad and uncle steve were his sous chefs. I video taped the whole thing for Nick's podcast (The Sauced Chef)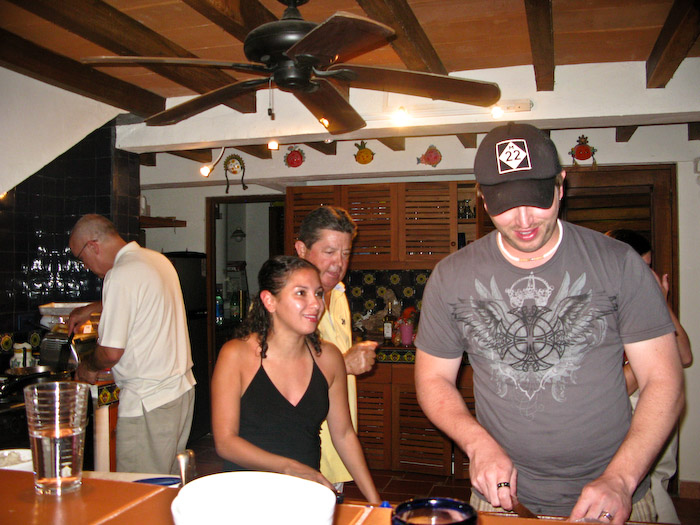 Teaching us the best way to chop cilantro for the chimichurri sauce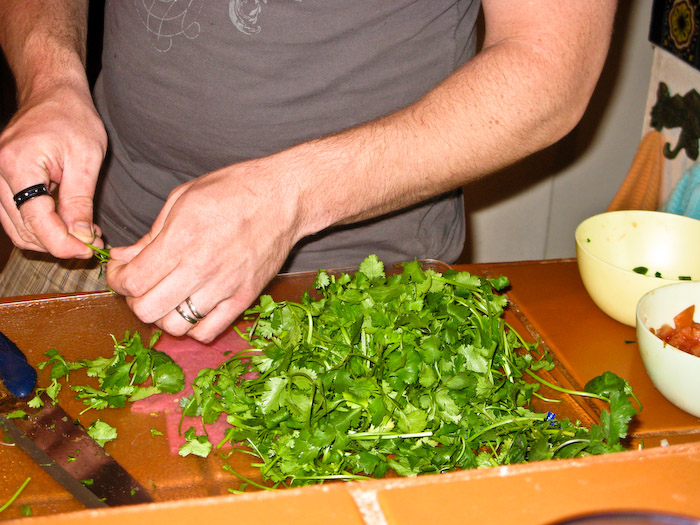 While some were cooking, the rest of our family was outside working on the centerpieces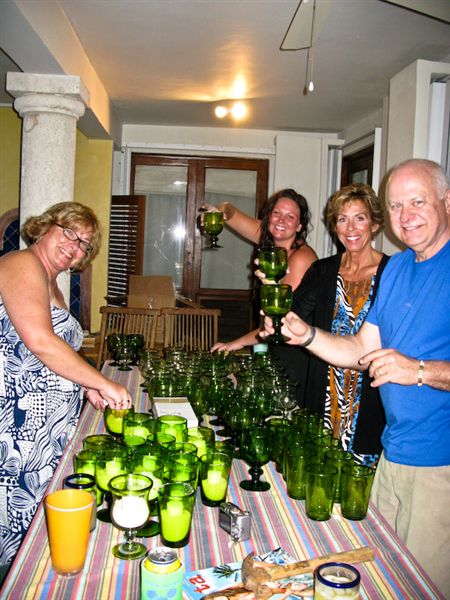 Uncle Steve is telling me about his Pico de Gallo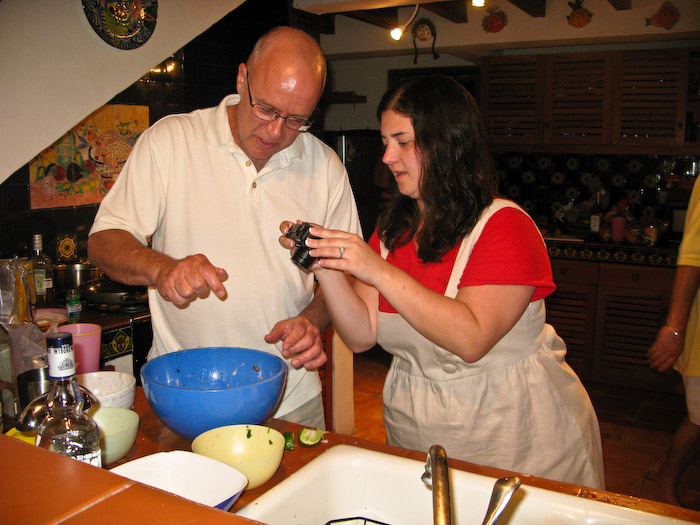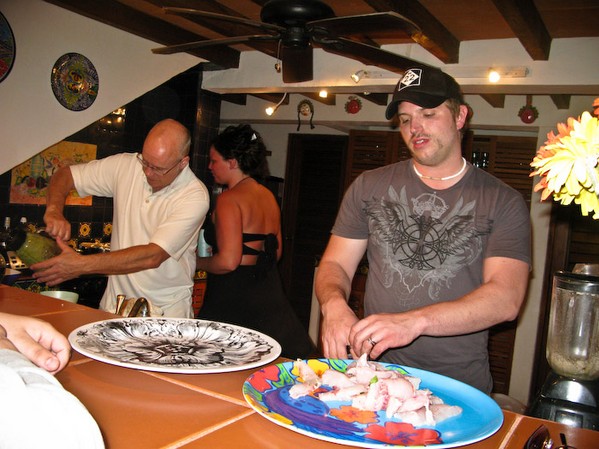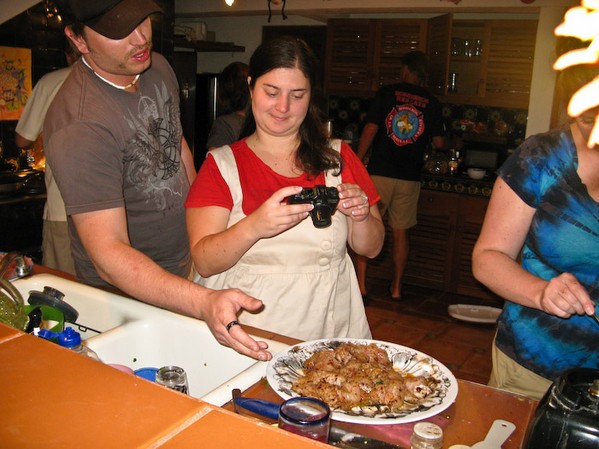 He grilled the fish. Some was spiced with chili peppers, some with just salt and pepper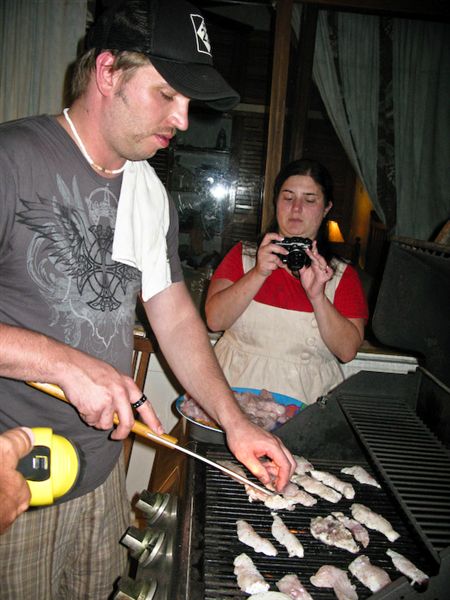 All in all, we served rice pilaf, guac, pico de gallo, chimichurri, tortillas, cucumber salad, and the fish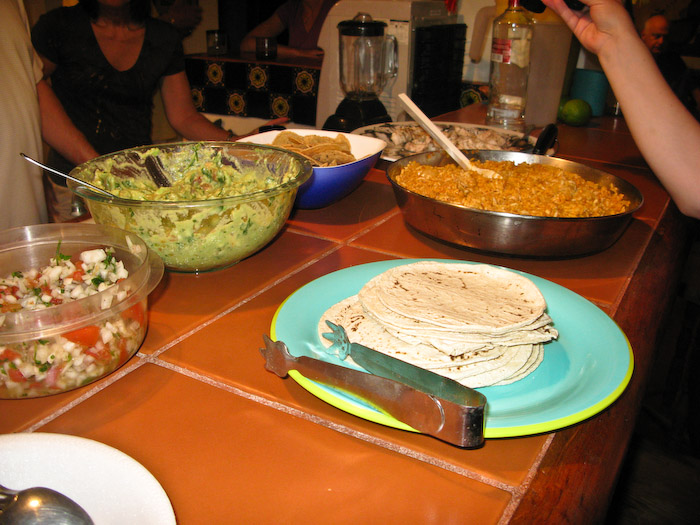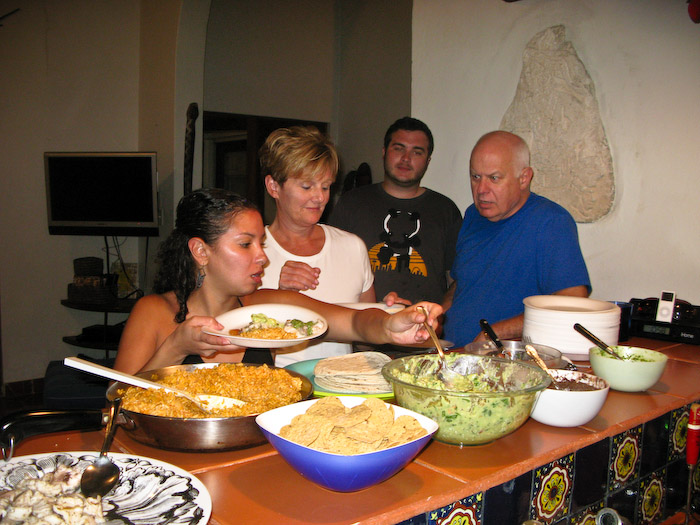 And dessert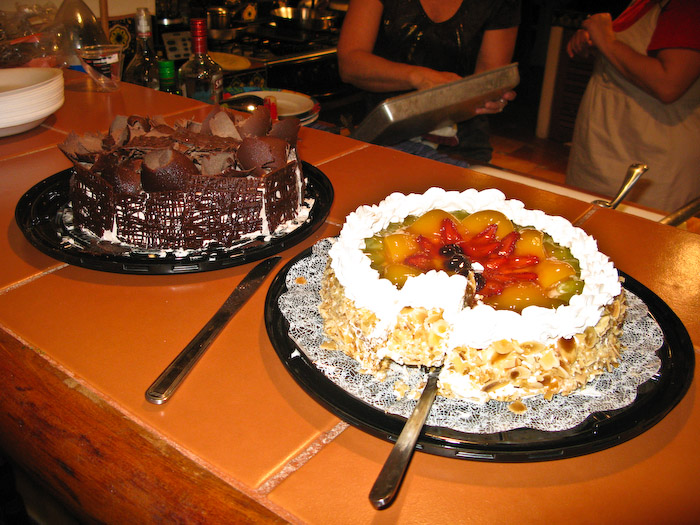 Food coma: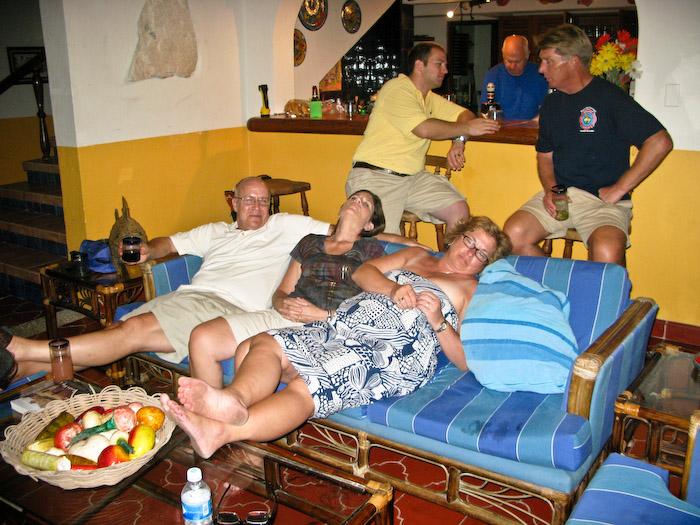 Gotta sneak one in of me and my daddy!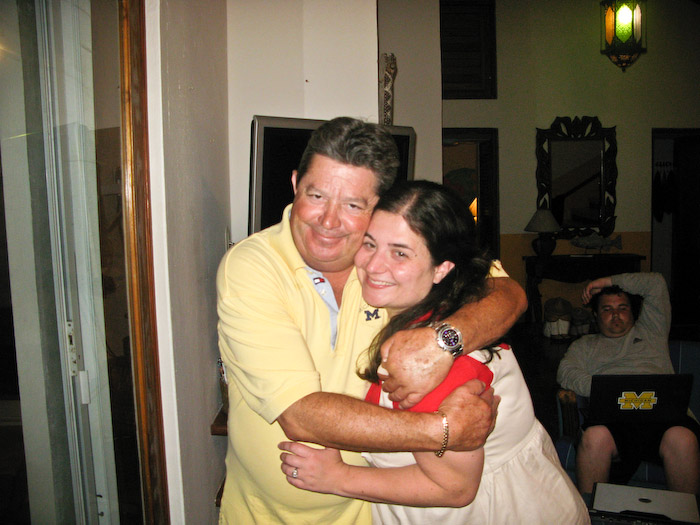 Adam's Aunt Karen had just arrived and hadn't gotten to enjoy the pool yet so she took a dip.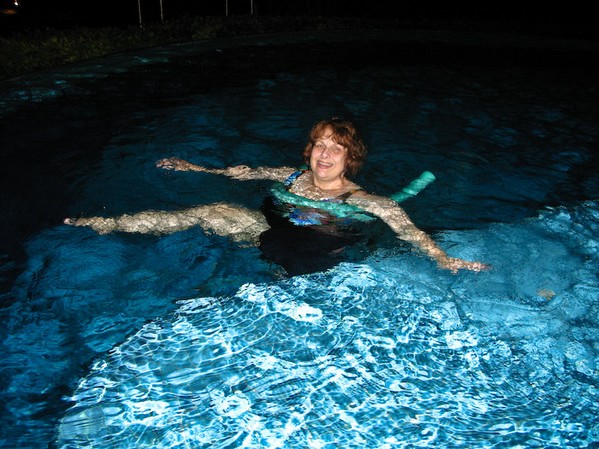 And then we kicked everyone out so we could get a good night sleep before the wedding...