As everyone knows, it is impossible to sleep in in Playa. So we're out the door by 8:15. We stopped by the offices of Playacar Vacation Rental to drop off the gift baskets. People will start arriving today!!!
While we still have the car, we drive north to La Cueva del Chango. (Located on Calle 38th between 5th and the beach)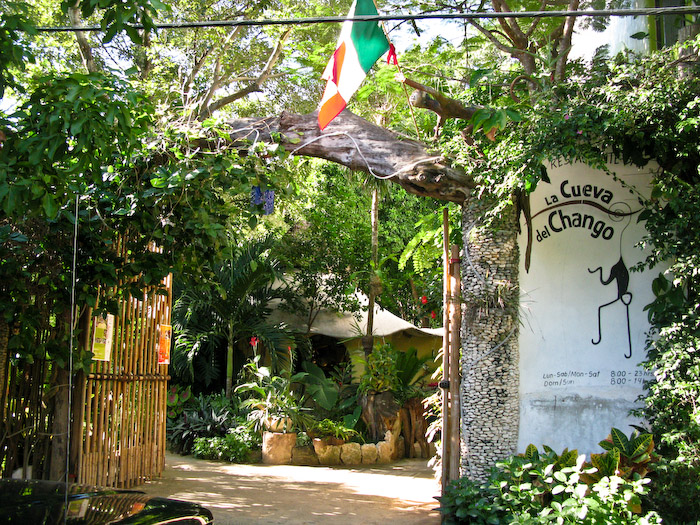 Oh man, do I LOVE this place. We lucked out and got the table next to the turtles!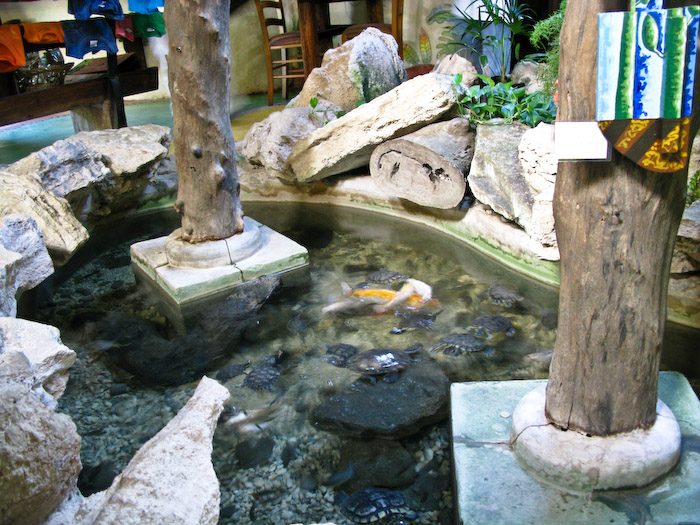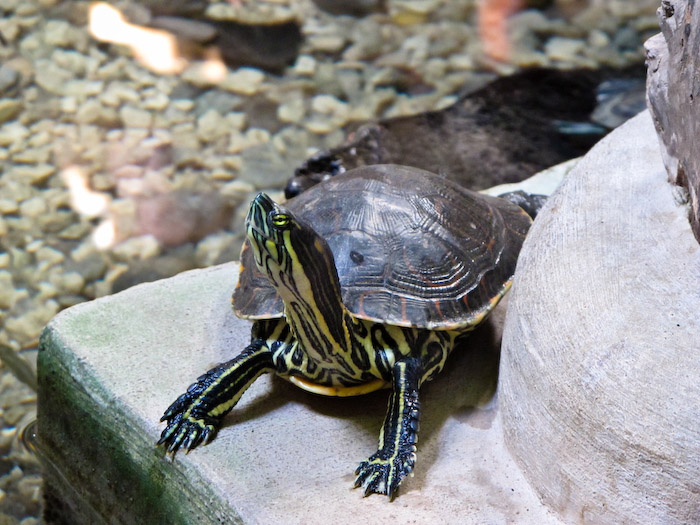 The kitchen: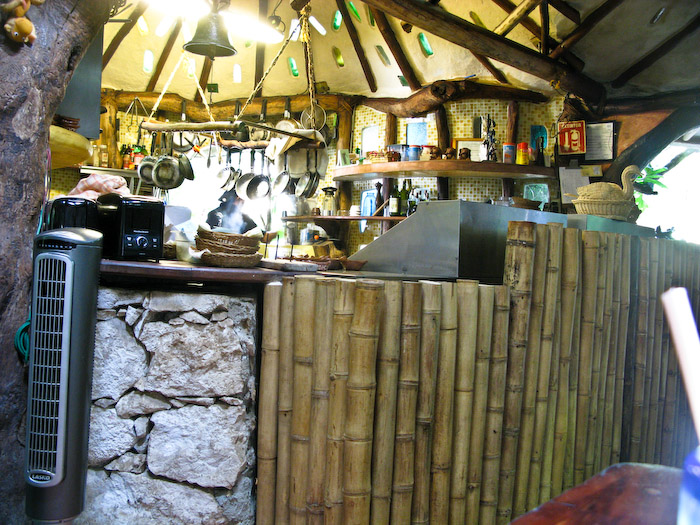 I ordered the oatmeal. I would eat this every day of my life. It was so filling, I couldn't even eat half of it!
We ordered a side of the fried bananas with cheese and sour cream - these were so unique and delicious.
And Adam got this 2 egg thing with all kinds of sides. Chaya, mushrooms, oaxaca cheese, ham, beans, etc... He loved it. Especially the mushrooms.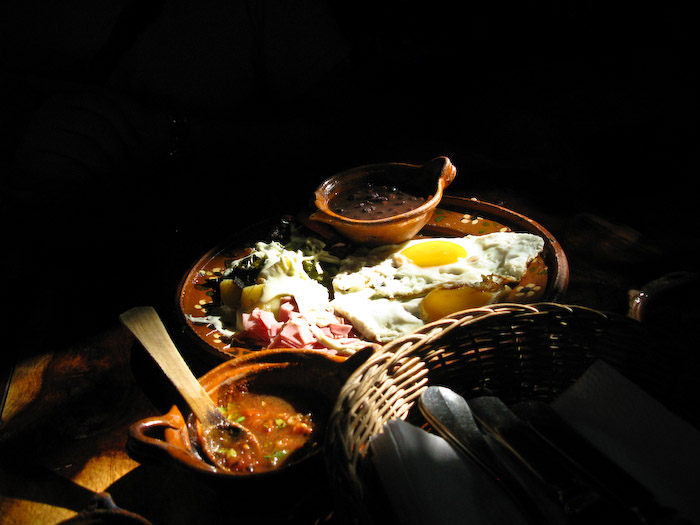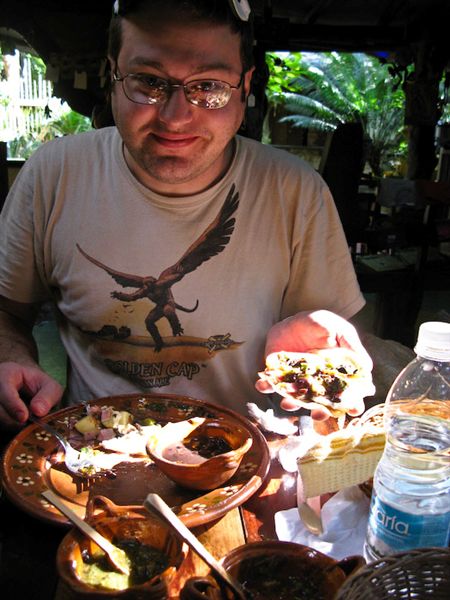 The morning light shining into this place was gorgeous!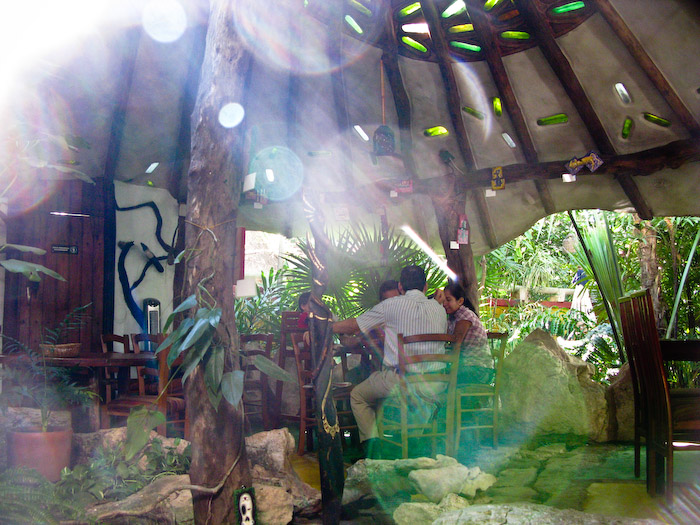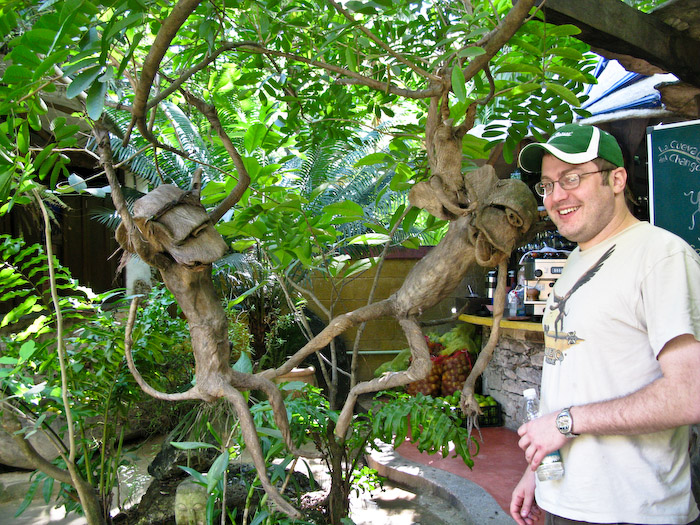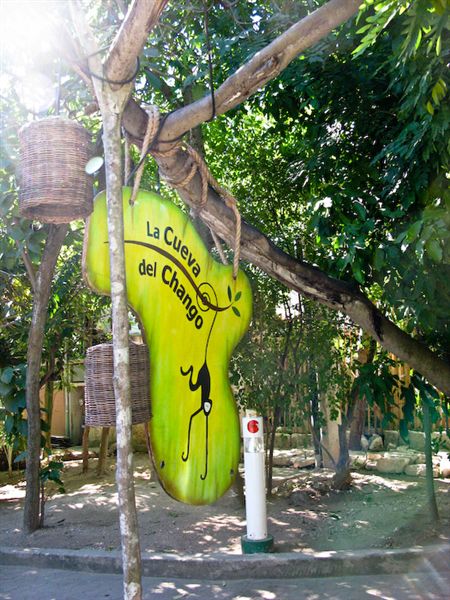 We'll be back twice more before we leave. One more time for breakfast and once for dinner.
On the way back, we stop at this fantastic fruit market: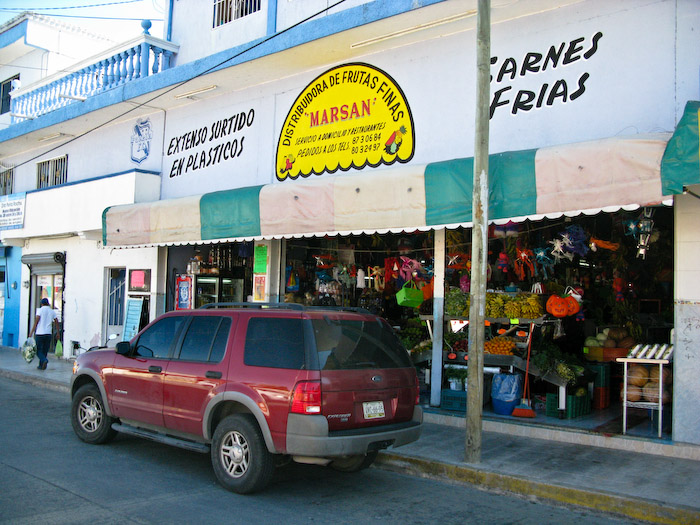 It's located here: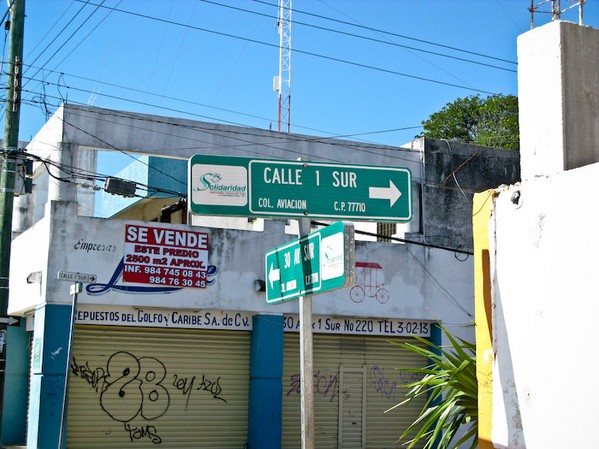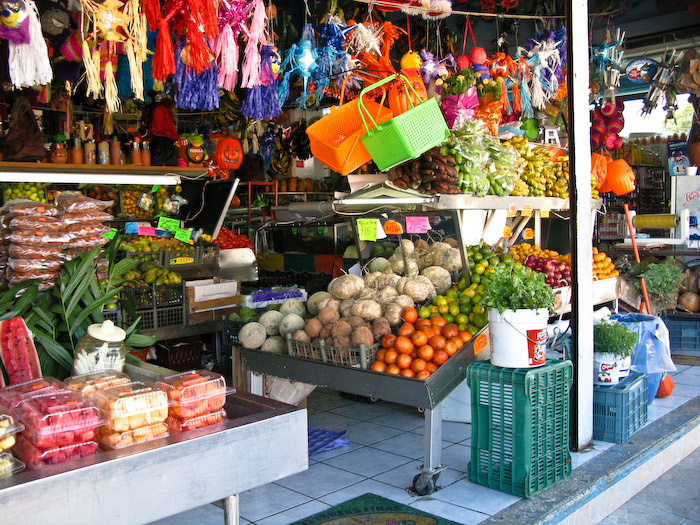 We bought fresh squeezed juice, garlic (as both Mega and Walmart were out), avocados, Dried Jamaica flowers (to make Agua de Jamaica for the wedding), loads of peppers, and mint (for mojitos)
We took everything back to the villa, then had to go turn in the car and walk back to Playacar. Even though we had to meet Erica at noon, we were so hot, we jumped in the pool for 20 minutes.
Erica came over with the 2 chefs who will be working the wedding and we finalized the menu.
We had rented 2 Taco Carts, a pastor spit, and a churro cart. We would do steak, chicken, and fish tacos. The Al pastor tacos with pina, guac, ceviche, rice, beans, salsas, fresh fruit (fruit cart style), and churros pressed fresh to order. Everything would be cooked out on the carts in the garden made to order except for the cold stuff which would be pre-prepared.
We then begged Erica to take us to Vidrio Soplado and she agreed and laughed at how awful their map was. The only way she found it last time was by calling them.
Ok, so even though the map says Vidrio Soplado is at 80th, we're now here, heading North out of Playa: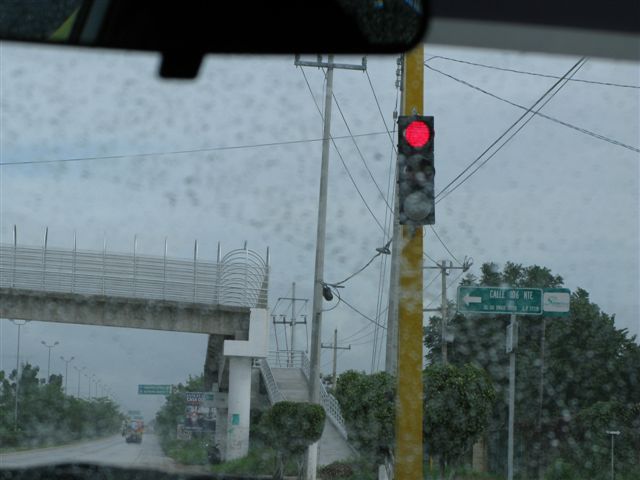 (Calle 106 - that road sign off in the distance is for Grand Coral)
At that point, if you look to the left, on the other side of the road you see this: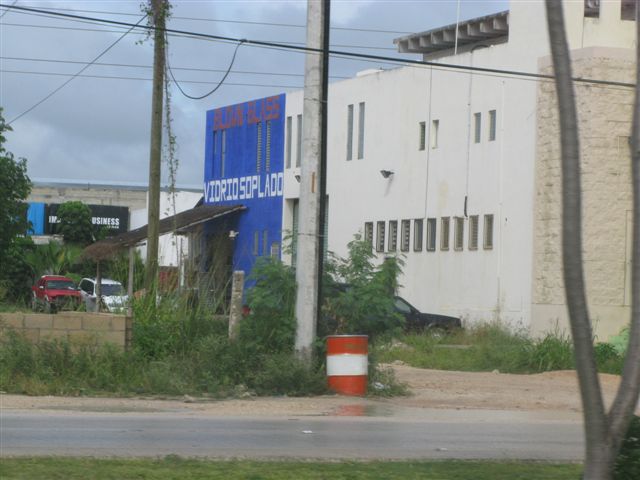 Yay! We found it!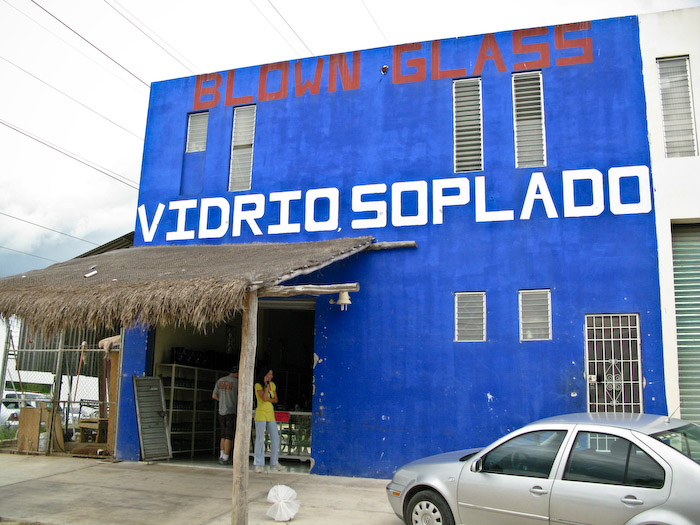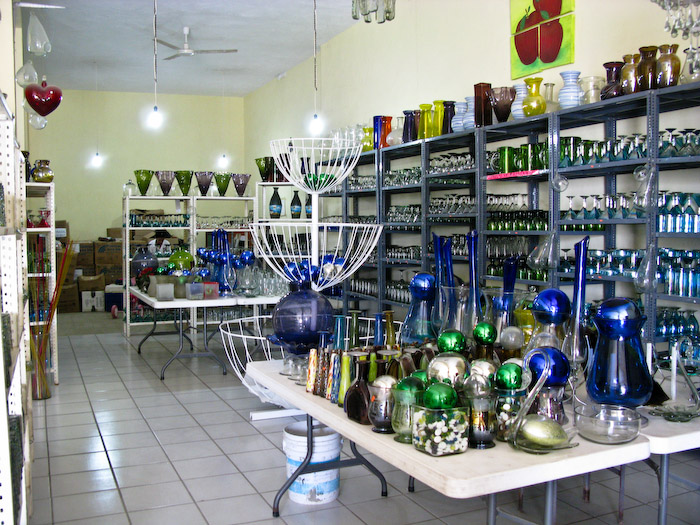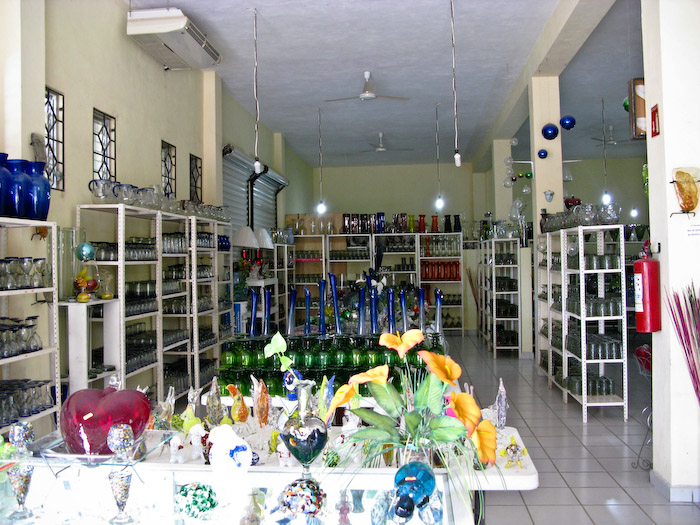 All of the green glass is still on sale so we buy 25 each of three different styles plus 4 green pitchers. I think it was less than 1300 pesos ($100) for all of it. It was going to take them a while to pack it all up so we leave and it's all dropped off to us at the villa tomorrow. Here's a sneak peak of what they will look like later in the week as they're ready to become our centerpieces/wedding favors: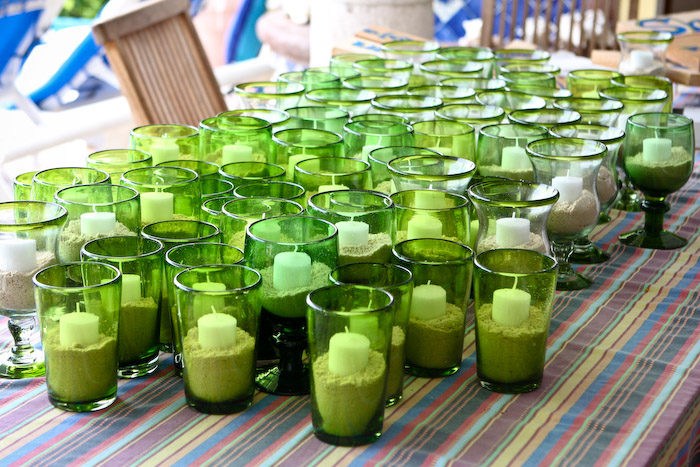 On the way back, we stop at a hardware store to buy wood and nails to make signs for the wedding. Here's our friend Carrie painting them Friday evening.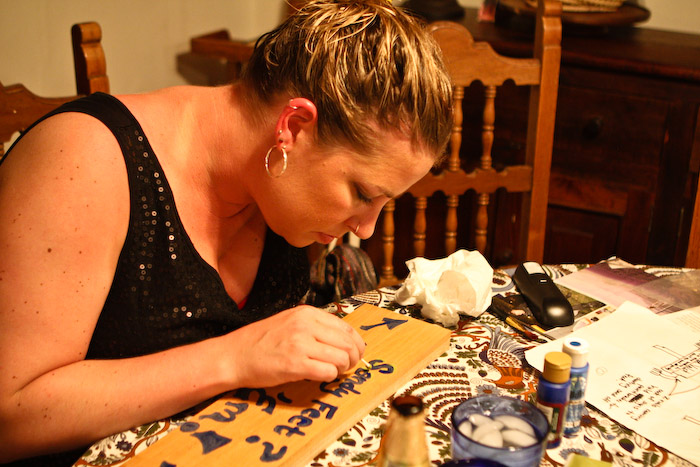 Erica drives us back to Casa Chaac, we relax for a few minutes, it rains
but only for 3 minutes
and then - look some of our friends and family have arrived!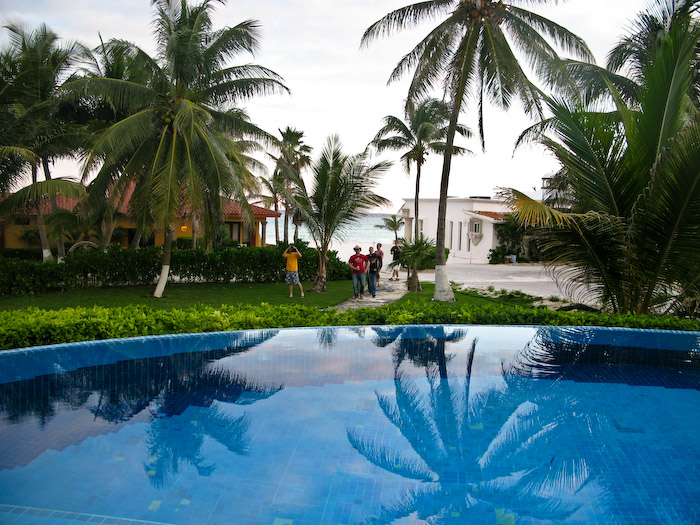 The new people who've just arrived are in need of a Walmart run so they leave to shop and hit up El Fogon while we have a dinner with our family at Yaxche.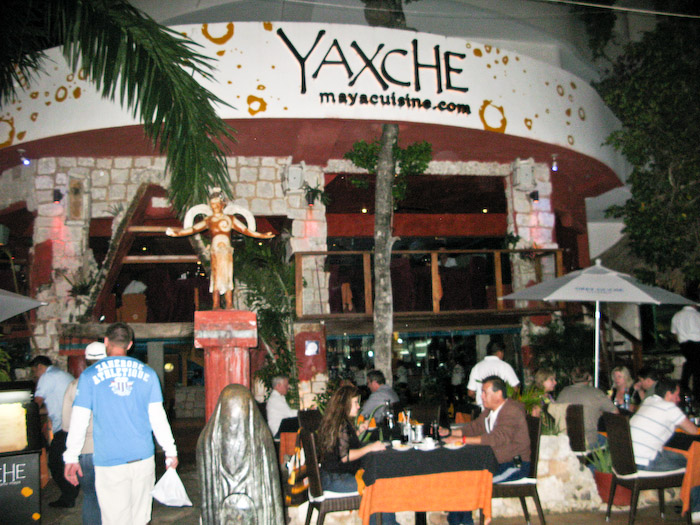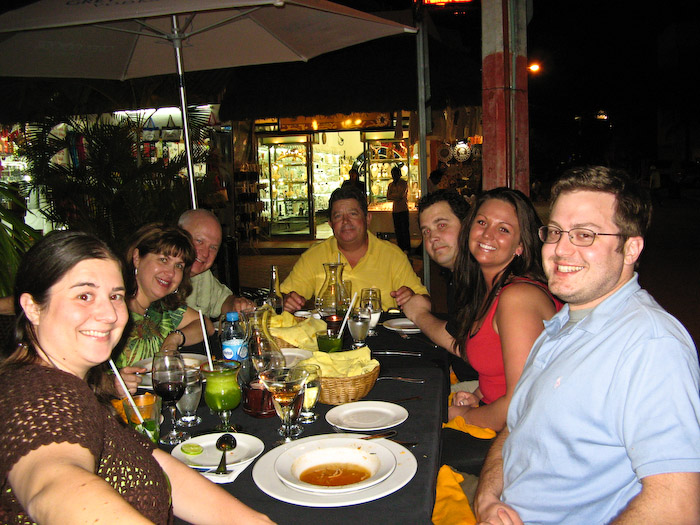 We started off with the delicious lime tortilla soup. 70 pesos....a bit much for soup but it is super yummy.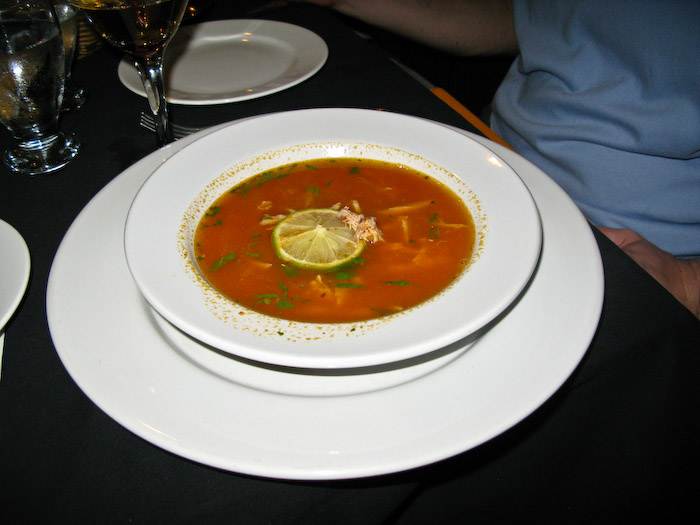 My mom got some kind of seafood pasta thing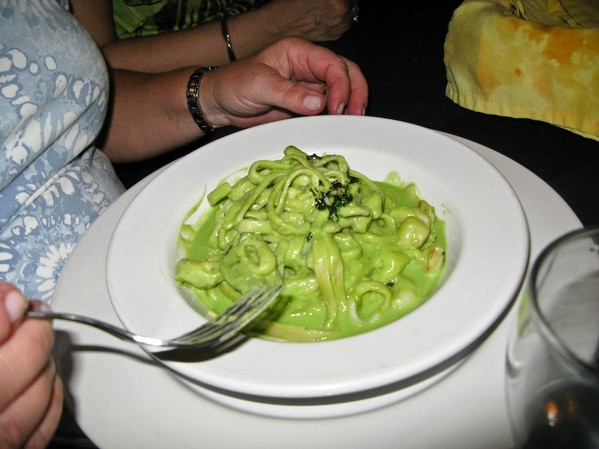 I got the crispy duck tacos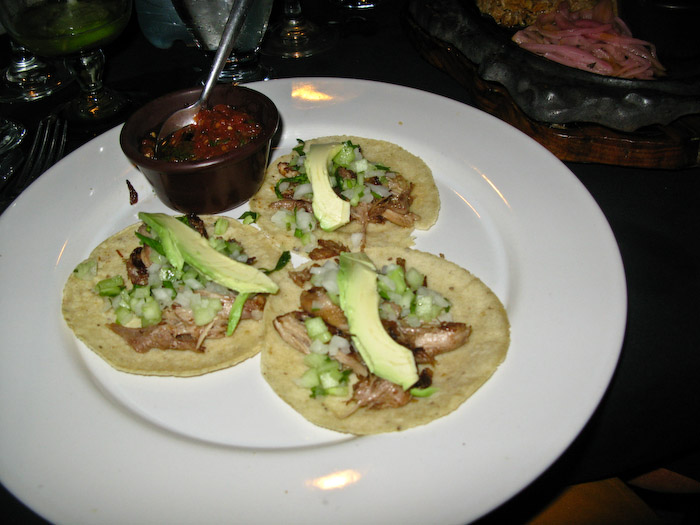 Adam had a sour-orange marinated pork thing. It was just ok.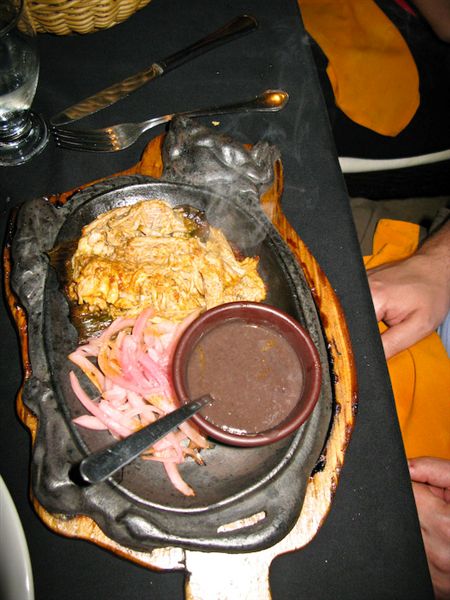 Someone got this shrimp thing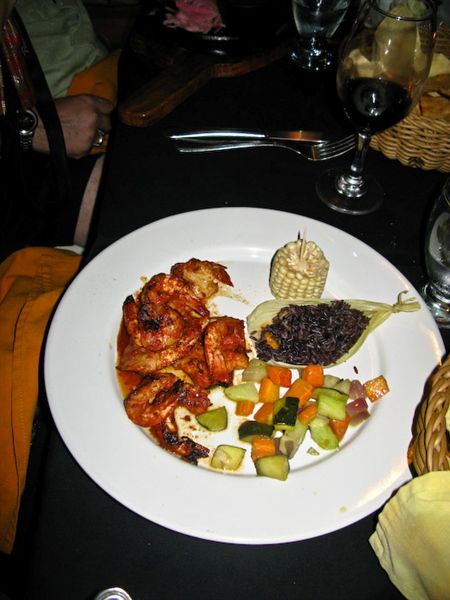 But the big winner was this flank steak. It melted in your mouth. Nobody could believe the cut of meat. Absolutely incredible.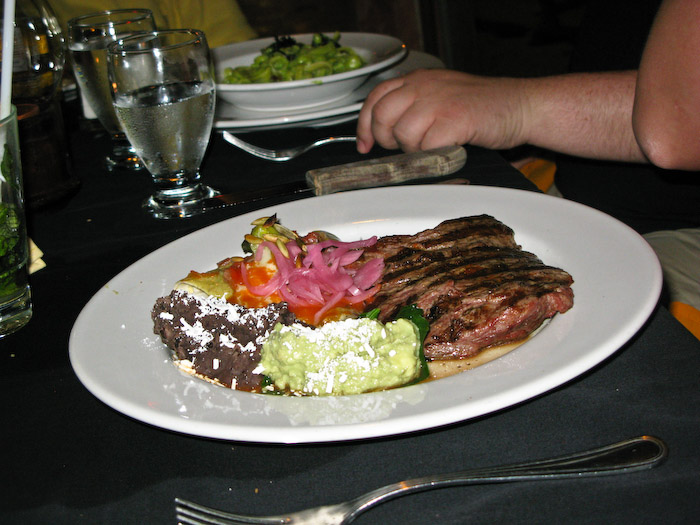 It had been another long day for everyone so we headed back to Casa Chaac for some cocktails and then hit the sack.