My family booked a deep sea fishing trip and promised to come back with lots of food to feed everyone.
See how hopeful they are, here in Puerto Aventuras.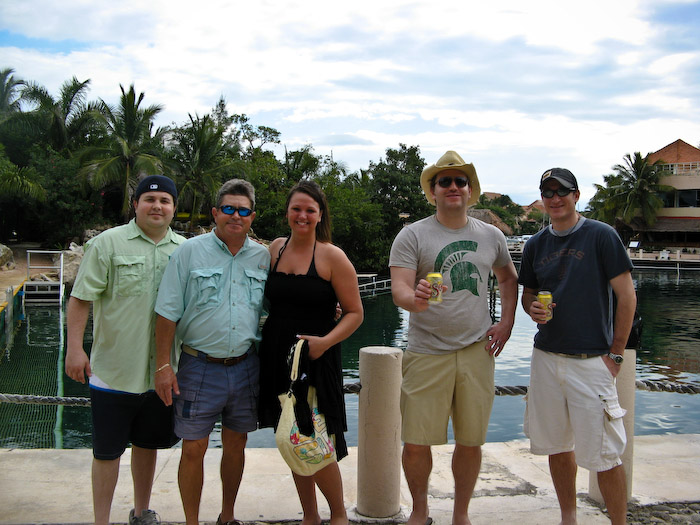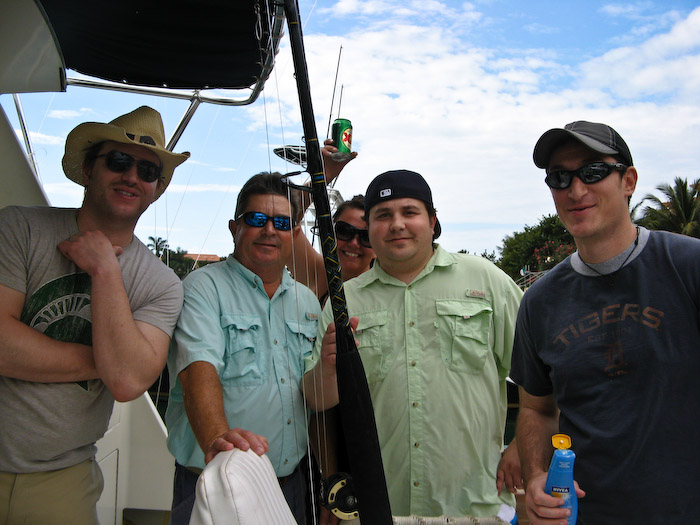 They paid for a package that included half trolling and half bottom feeding and were looking most forward to bottom feeding as they'd heard it was much better this time of year.
But this is all they catch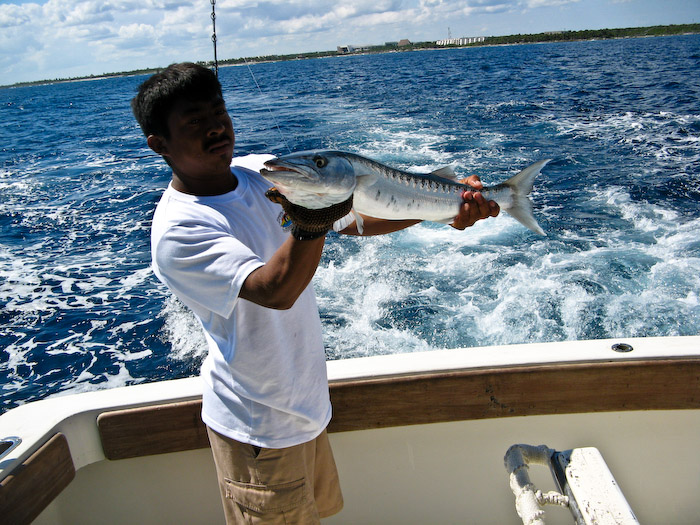 And they aren't allowed to keep it for some reason. They keep asking the captain to take them bottom fishing but he says he didn't bring any bait and doesn't know how?!? They aren't happy but figure it was just a bad fishing day. Until they get back to the port and every other boat is loaded with fish and the people are all raving about the bottom fishing. This makes them very angry since the package they paid for included a few hours of bottom fishing. They go and complain and a different captain offers to come pick them up the next day at noon and take them out bottom fishing.
They were all very excited to see the dolphins in the port though.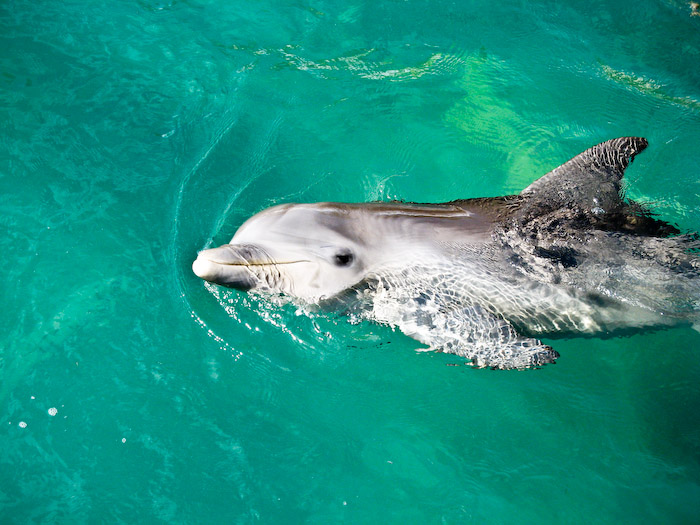 Apparently someone accidentally dropped a beer coozie into the area where the dolphins were. The joked to the dolphin "hey, wanna flip that up here?" It circled it for a few seconds, then stuck its nose underneath and flipped it up to them on the dock. They couldn't stop talking about it when they got home. Had they caught 100 fish, I think they would have still enjoyed that moment with the dolphin even more.
Meanwhile, Adam and I with his parents went to have breakfast at Nativo.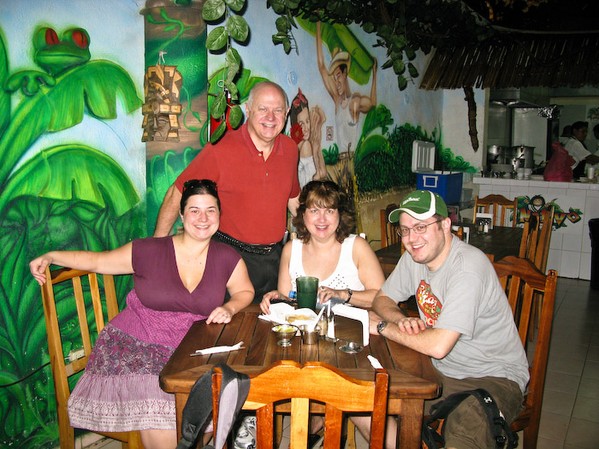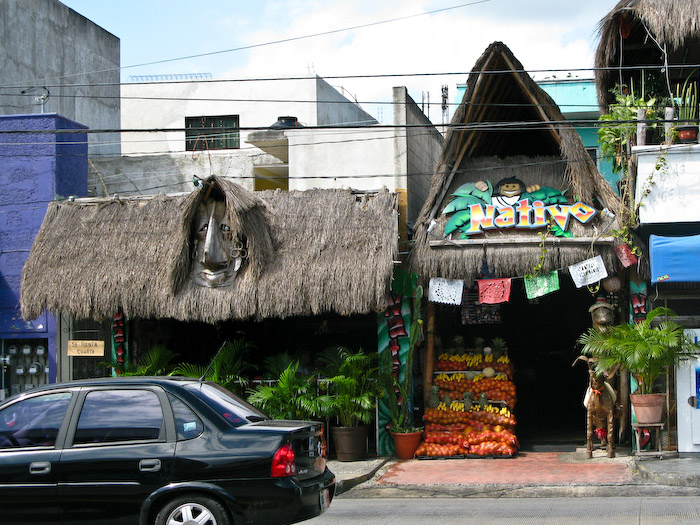 The smoothies were so good. Nobody could remember which one they ordered so we just shared them all. Wow! Addicting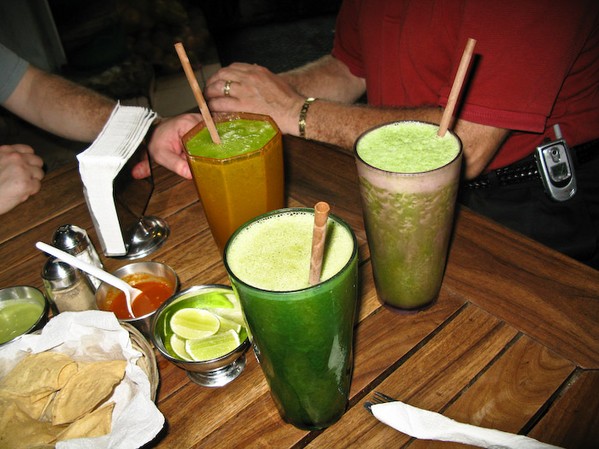 Breakfast was: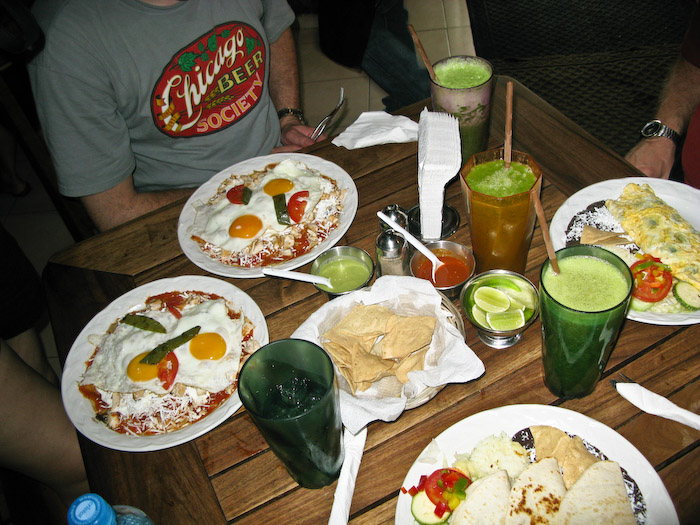 Chillaquilles (Adam said they were his fave in Playa), arrachera quesadillas, and a spinach and cheese omelet with practically an entire harvest of spinach!
After breakfast we walked across the street to the DAC market to pick up a few things and then across Constituyentes to the Mega for more produce, pool floats, more beer, and more grapefruit soda (on our quest to find the best...) We also picked up rotisserie chicken, fresh made tortillas, queso, a few salsas and even though we'd been making our own guac so far, this one looked pretty good and we were feeling lazy.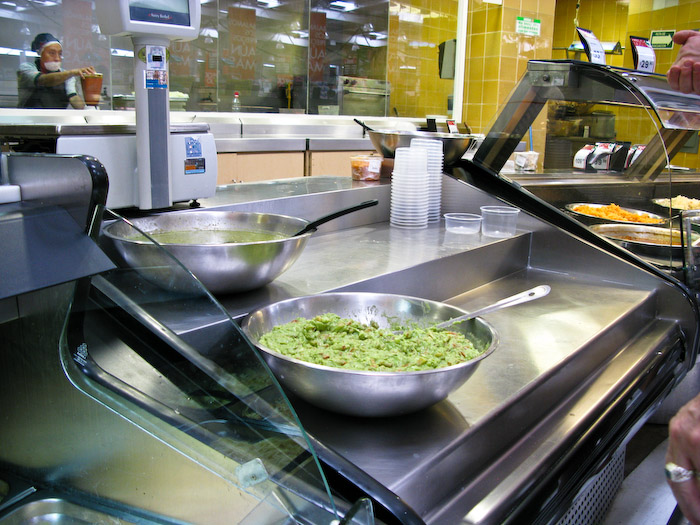 It was hot so we all headed back to Casa Chaac to go swimming. Adam made me a Mojito to sip while i floated and read a gossip magazine!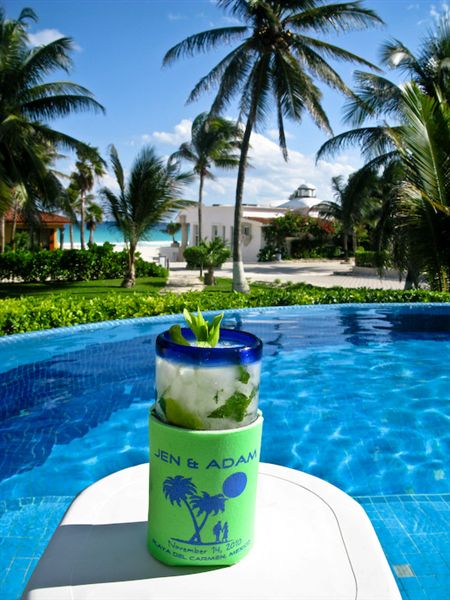 When my family was back from fishing we dragged everyone to the ocean. The water was so warm that pretty soon, both of our families and all of our friends were out jumping waves. Our drinks were running low and as we got out of the ocean we saw some movement up at Casa Chaac. After a brief second of panic that someone was in the house, we realized it was two of my girlfriends who had just gotten into town. We were hungry, they were hungry, so we headed back up to the villa for some spontaneous appetizers.
My mom shredded the rotisserie chicken while my brother and his fiance squeezed dozens of limes to make a pitcher of margaritas.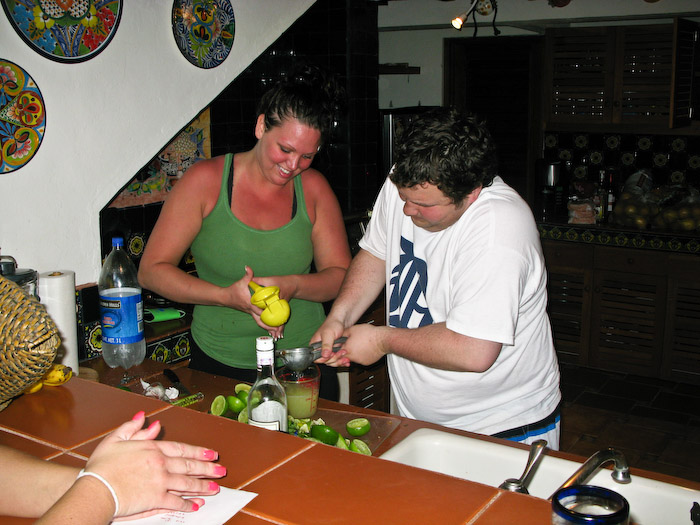 We pulled out the guac, the tortillas, some chips, the queso, sour cream (there is nothing like the sour cream you can get down in mexico!), salsas, sliced limes and the shredded chickens and everyone made their own tacos.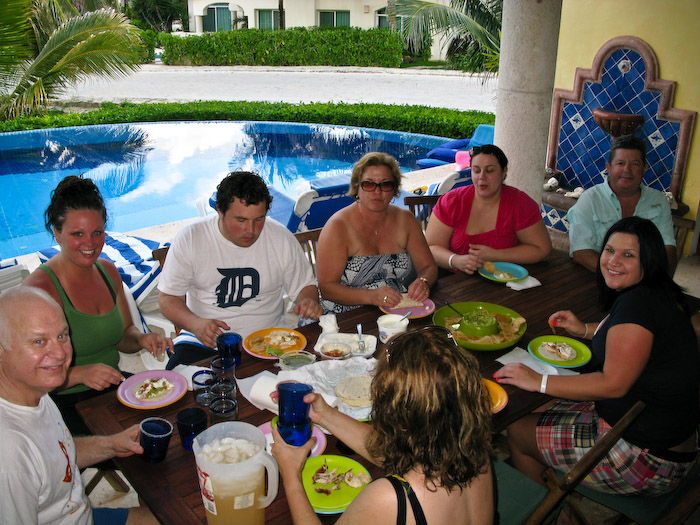 There is 1 litre of tequila in that margarita pitcher

Cheers!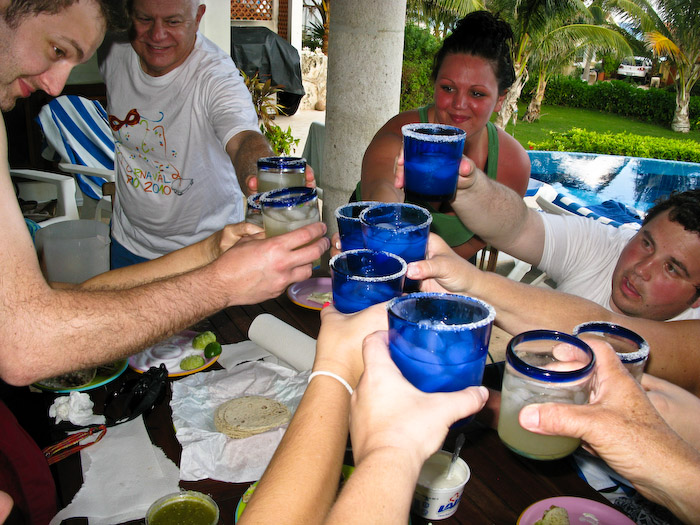 Hence, after that pitcher, everyone lazily and drunkenly lounged around the pool.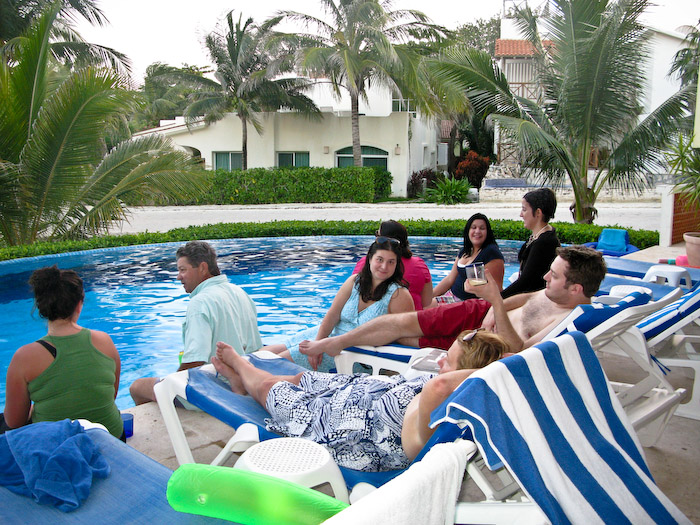 Our other friends came over and Dustin managed to get out here:
To take this picture: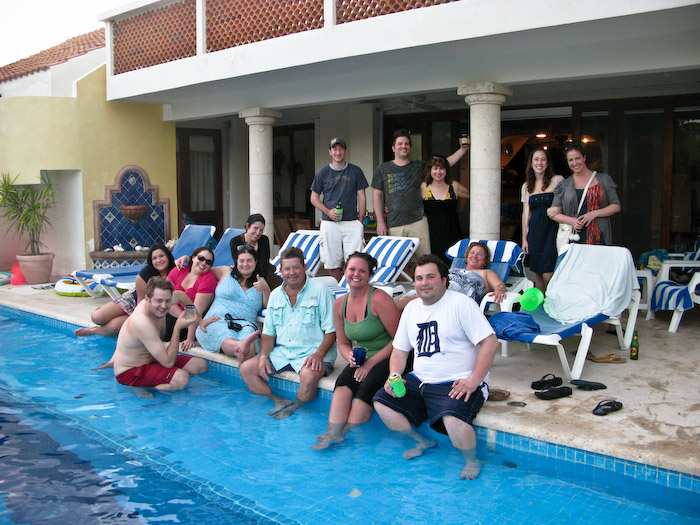 After a few more hours of lounging, we cleaned up and got ready for dinner. As we were waiting for the cab, this little Chihuahua dressed in a hoodie named Max ran up to us.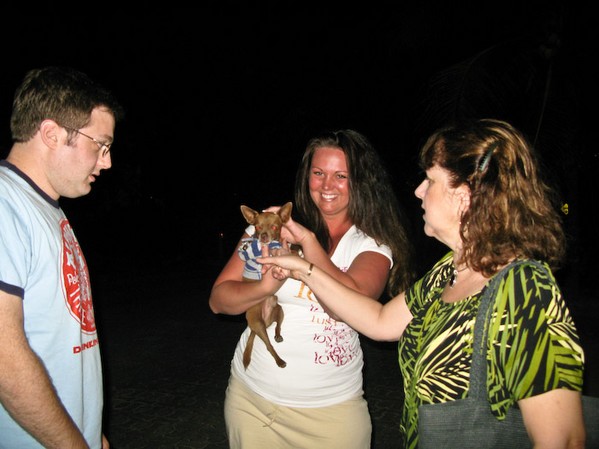 This would be the first of many times that Max came to visit us. Max loves a party and wanders around Playacar until he finds one. He even came to my wedding! (Where his owners finally came to find him. But not 15 minutes after they took him home was he back).
We went to dinner at La Bamba Jarrocha (A Rick Bayless recommendation) since everyone was craving fish and we didn't get any from the deep sea fishing excursion.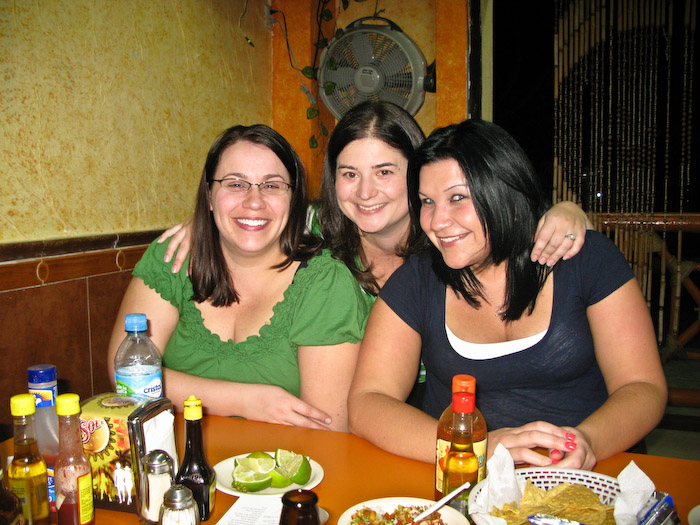 Erin ordered the Sangria. She loved it. I am not a fan of mexican sangria (every single one i've had is mixed with lemonade)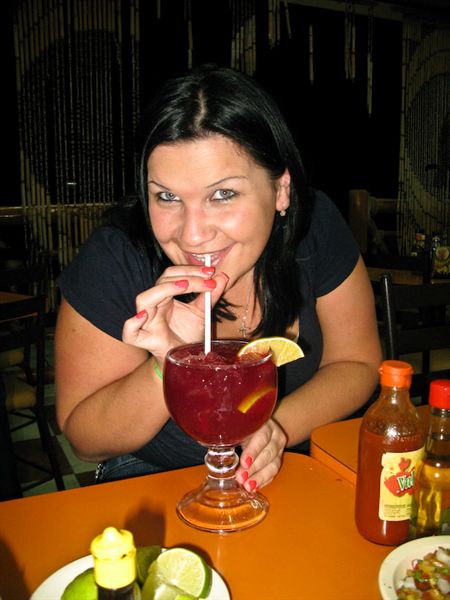 We ordered the large fish platter (I think the one for 5-6)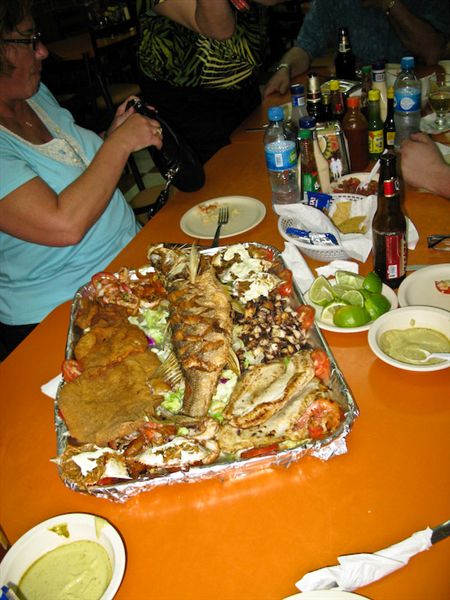 And a fried snapper and fried grouper.
It was so much food! Here's Adams dad with the left overs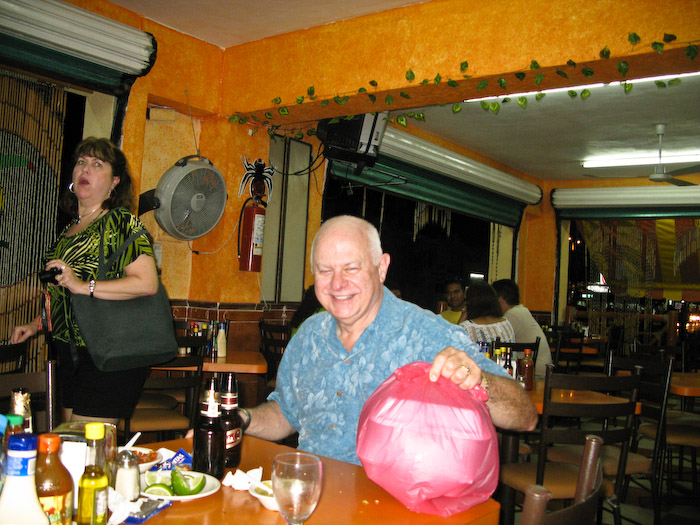 (which got turned into fish tacos for lunch the next day).
We went home and had more cocktails I'm guessing.