My brother woke up super early and headed to the juice guy with two pitchers. One for Orange juice, one for grapefruit. Adam fried up some eggs, chorizo, and various left overs and we all had breakfast on the patio.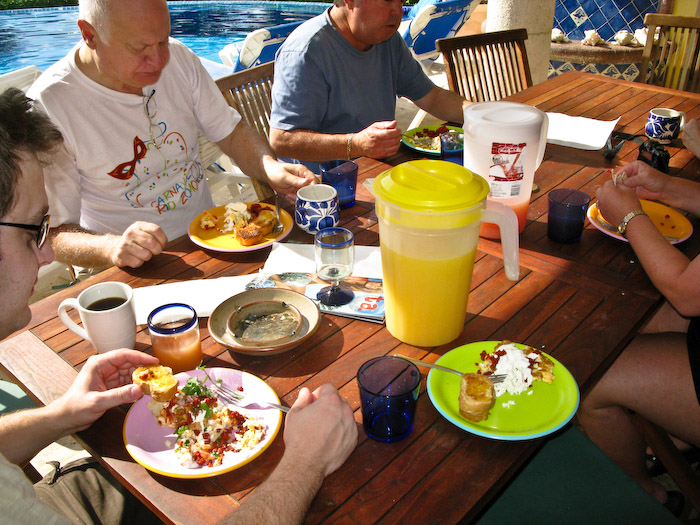 As soon as we were finished a few of us got in the pool and I decided to try out the underwater housing that Adam's mom and I bought for our Canon G9s.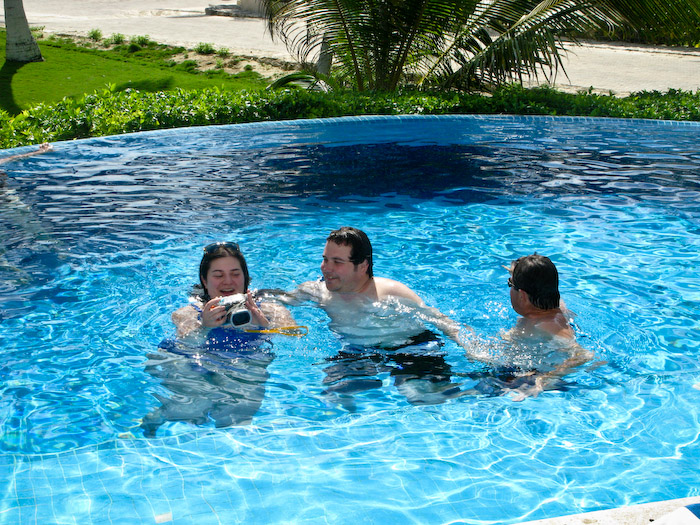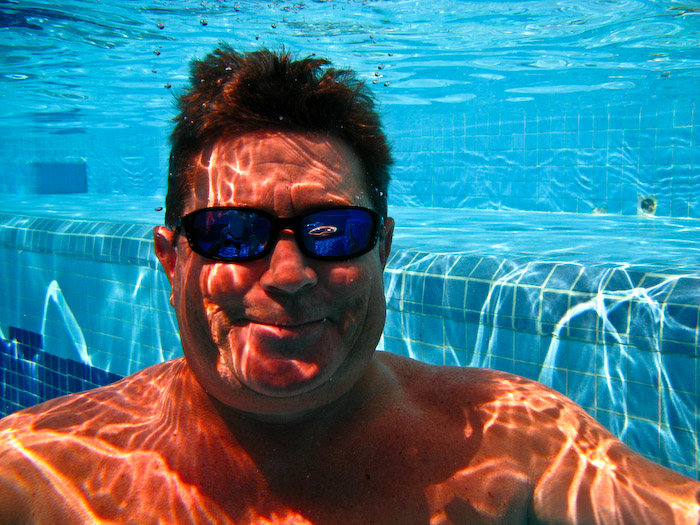 We were going snorkeling in Akumal the next day so everyone wanted to practice. Does anyone else find this picture hilarious?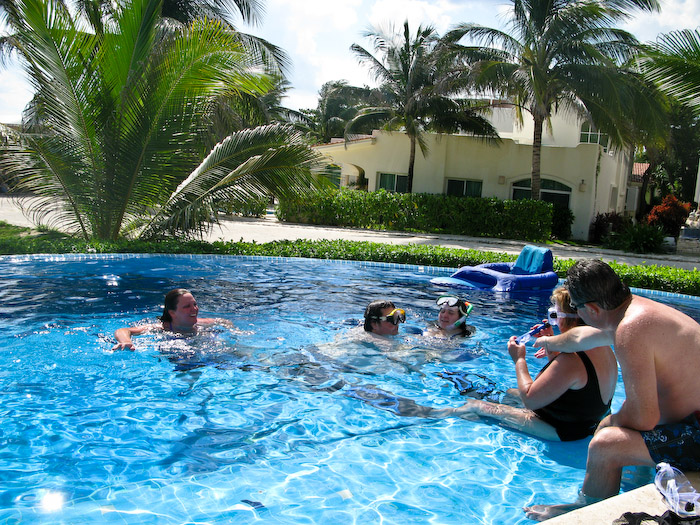 All this practicing my mom did and she never even got her hair wet in Akumal!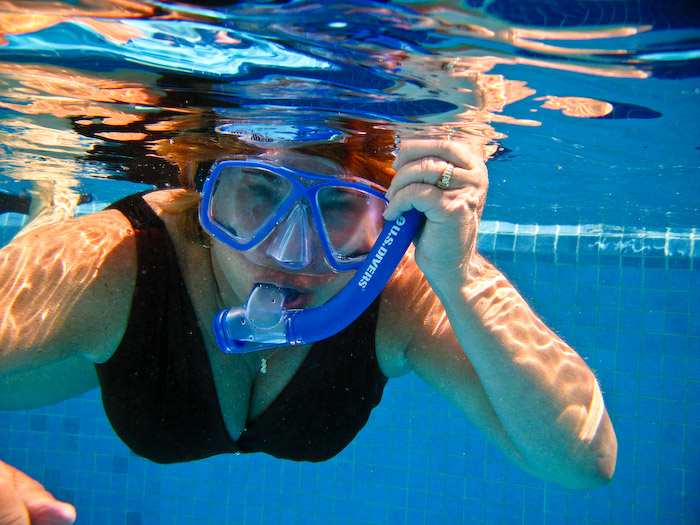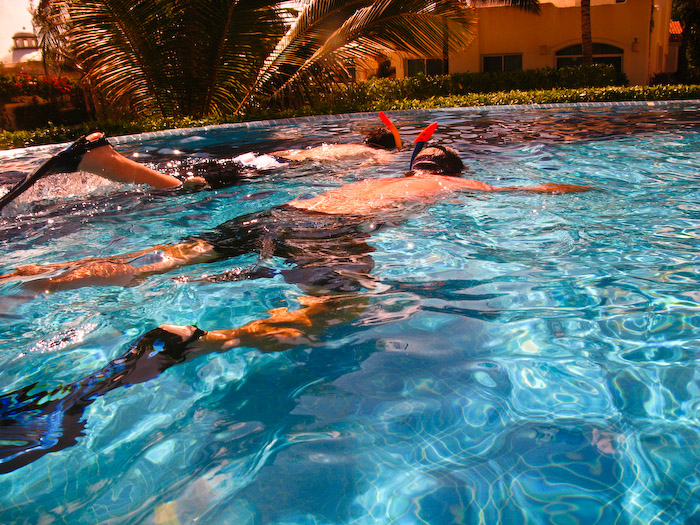 I get a big kick out of this one taken half under, half above the water.
As we're swimming, we hear some more familiar voices - look, more friends are here!
At noon, a driver comes to get my family + 2 friends to go out bottom fishing. I would say they had a much more successful day!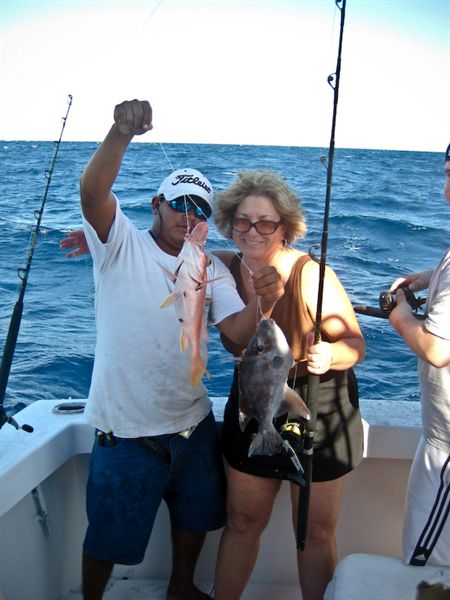 My mom had a double hook above. She did that twice!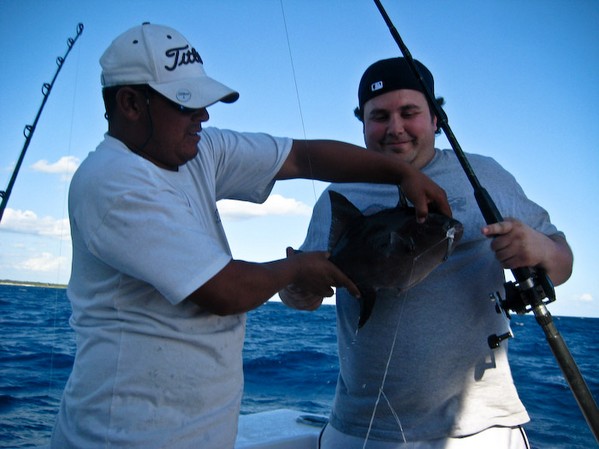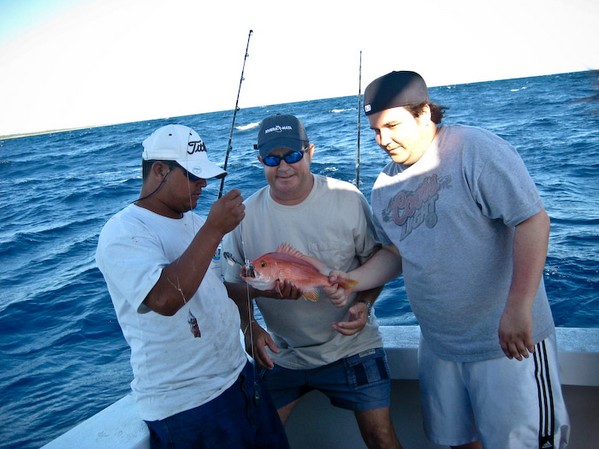 Loads of red snapper and trigger fish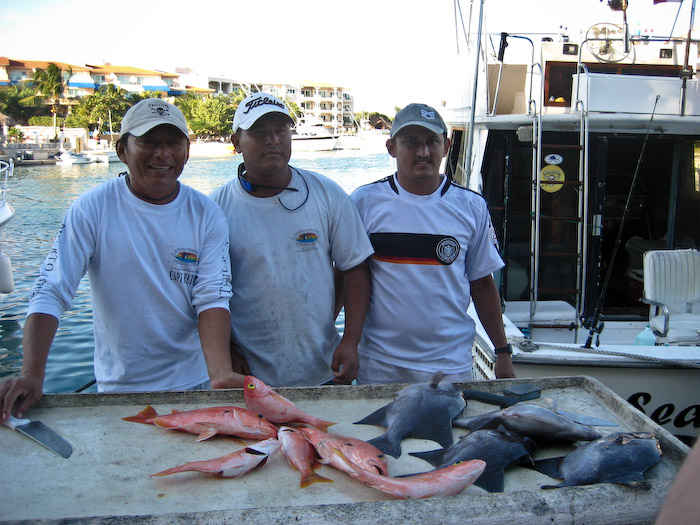 A majority of our friends are now in town so it was too many for us all to go out to dinner together. So we form dinner groups and we get together to figure out where everyone is going.
Everyone comes over to Casa Chaac for cocktails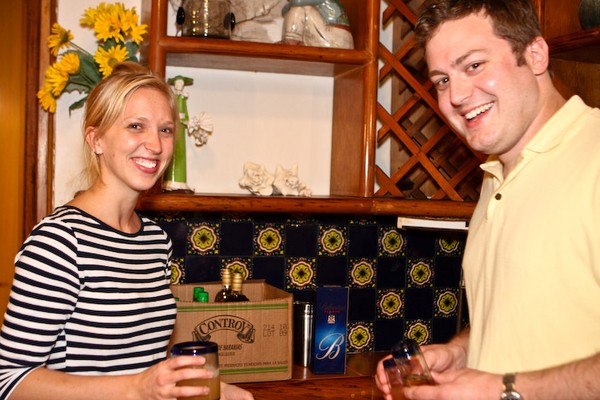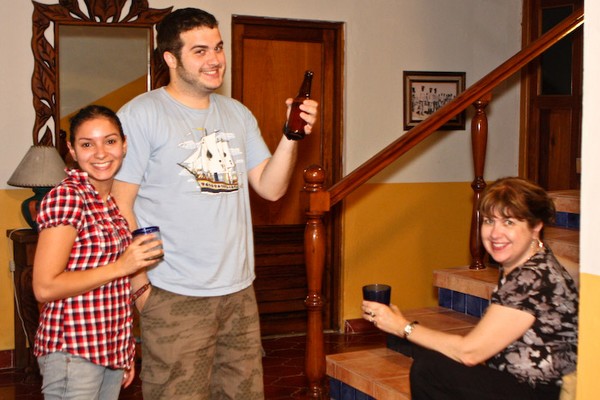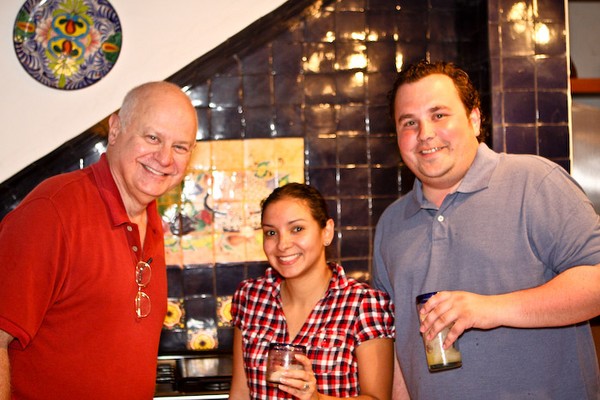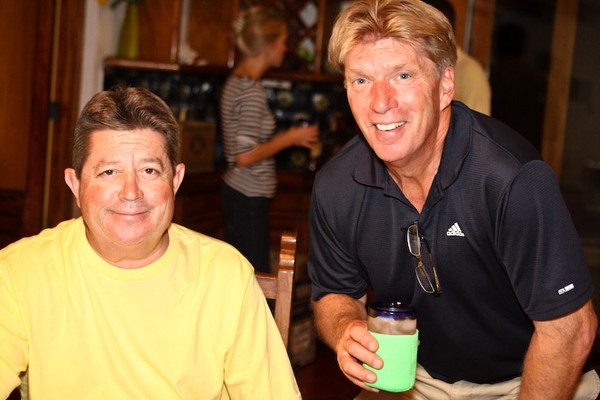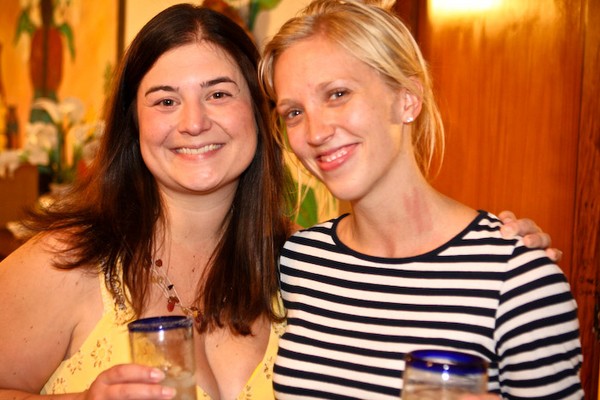 Then we try to figure out where everyone's decided to go to dinner. Surprise, surprise, we've all chosen El Fogon. So, what the hell, 30 gringos invade El Fogon.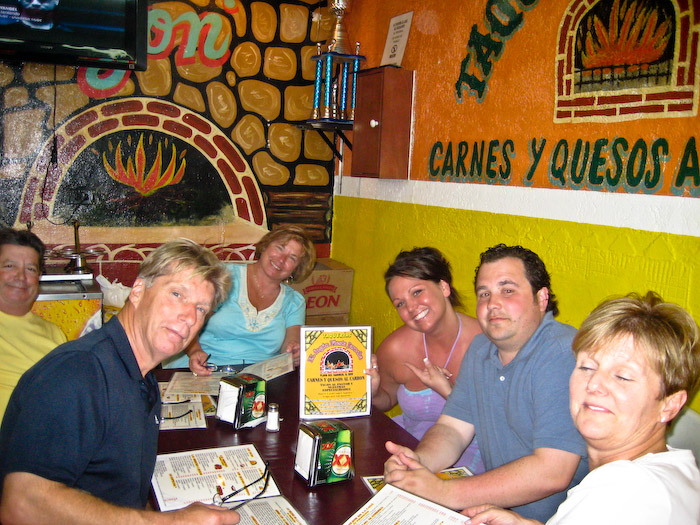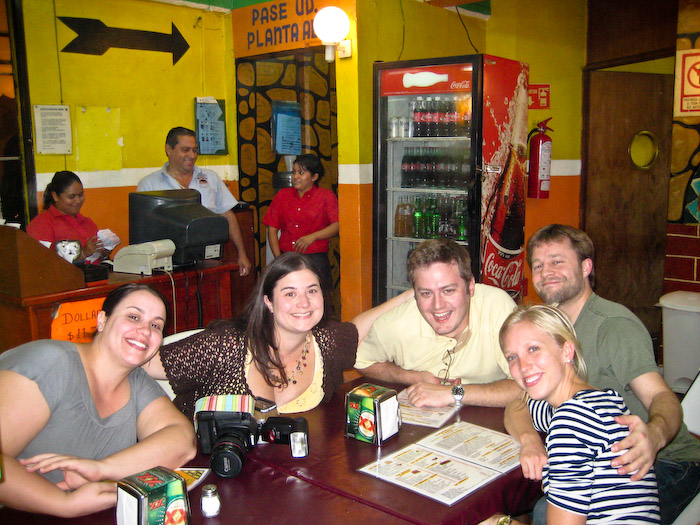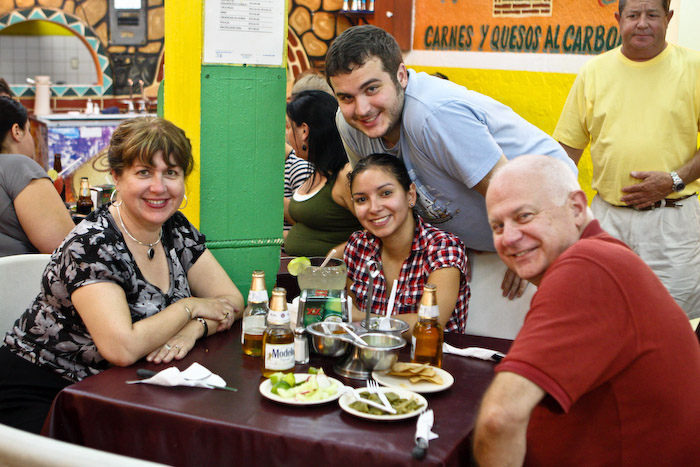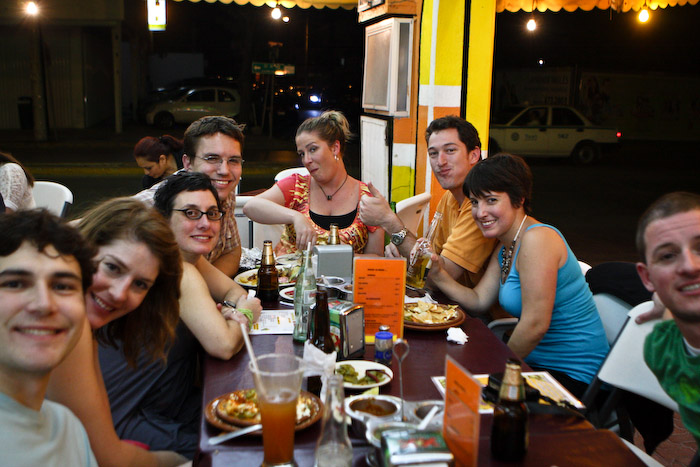 Dave tried to order a double margarita. He got a double double-margarita instead.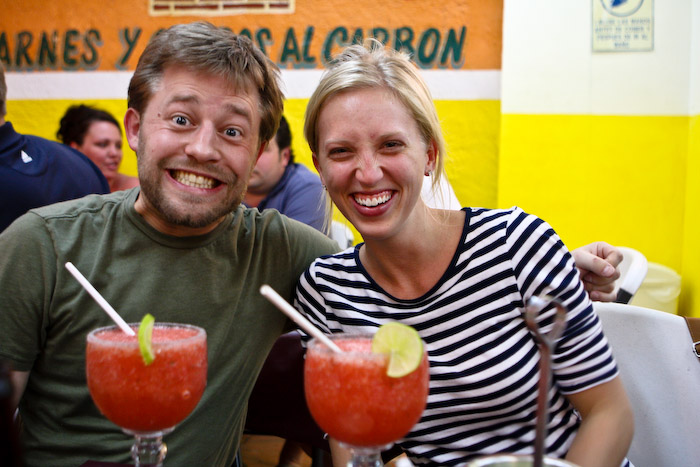 They were actually delicious!
And I'm not sure what happened here, but Erin got two drinks too.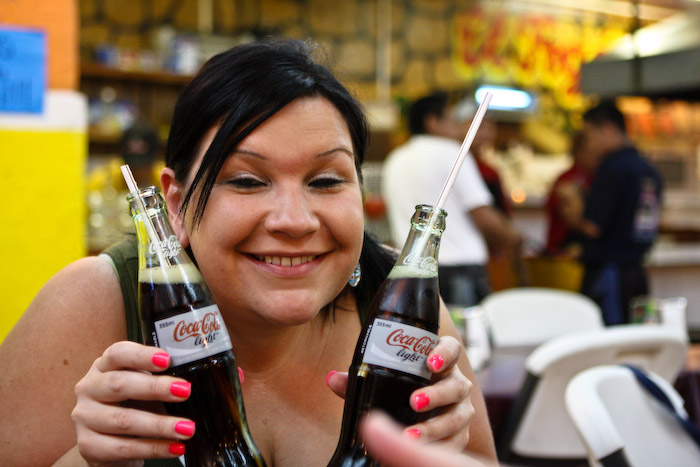 We have a lot of beverages!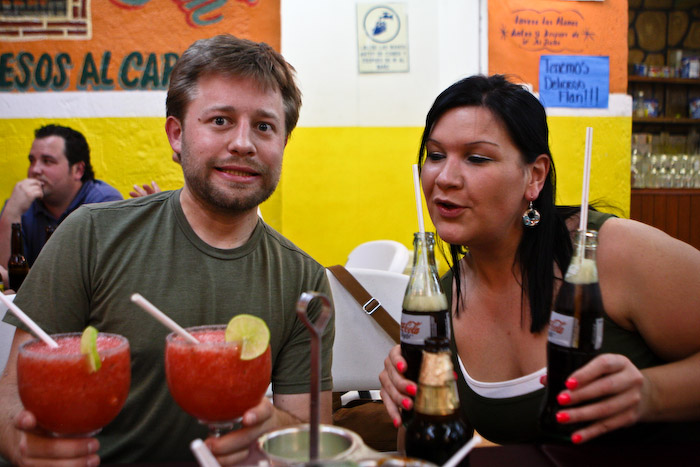 Food!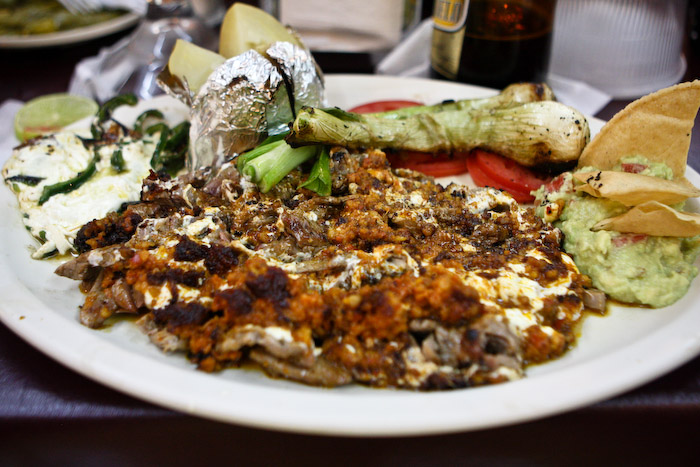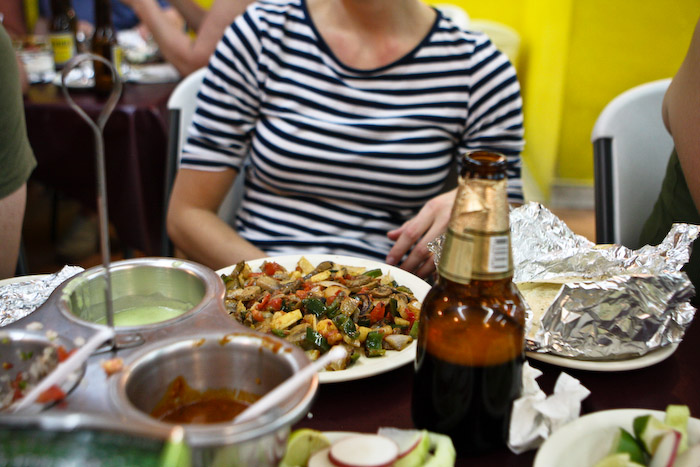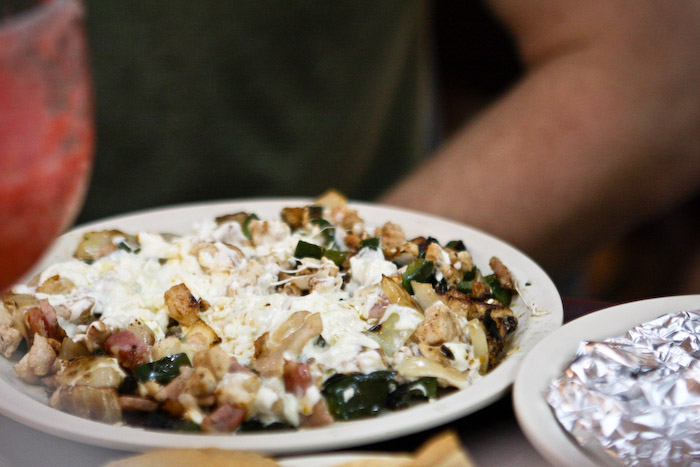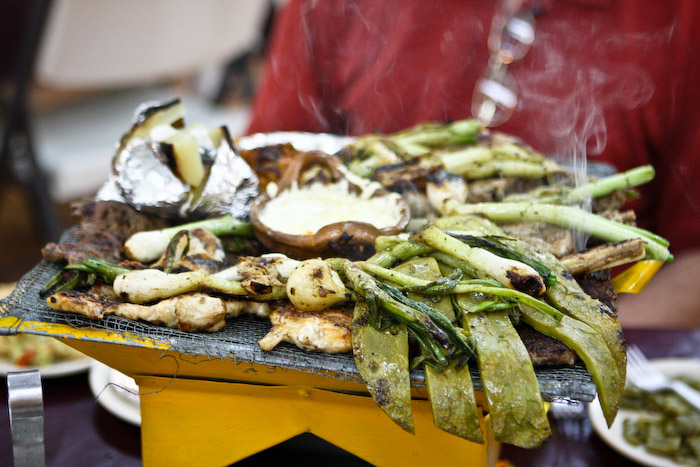 We decide to walk back and some folks stop at an ATM. Everyone in this picture is named Erin/Aaron.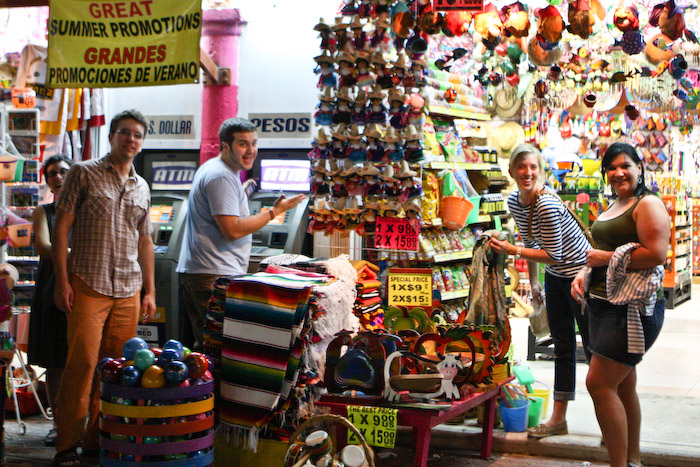 We stopped for walking beers of course.